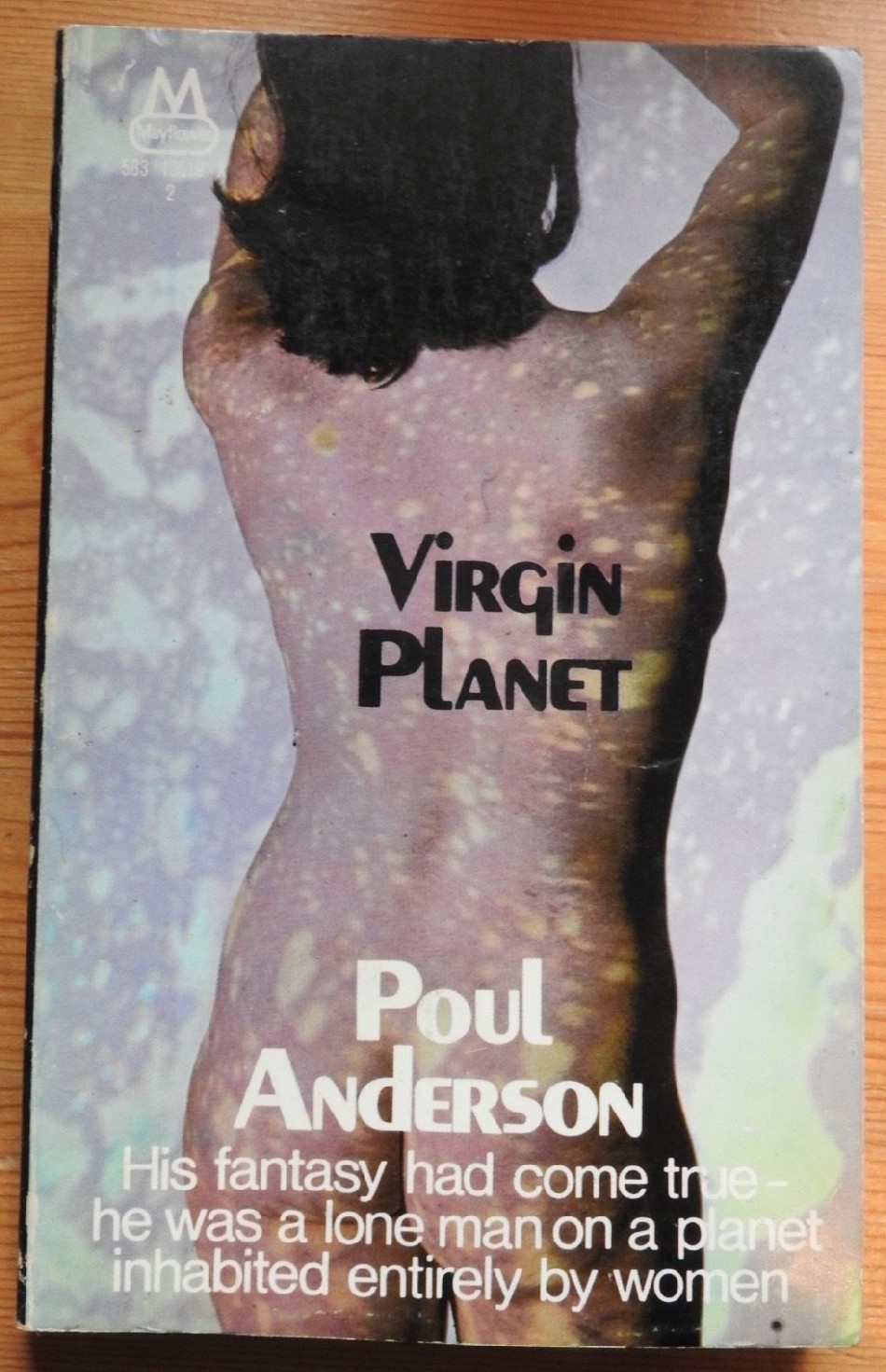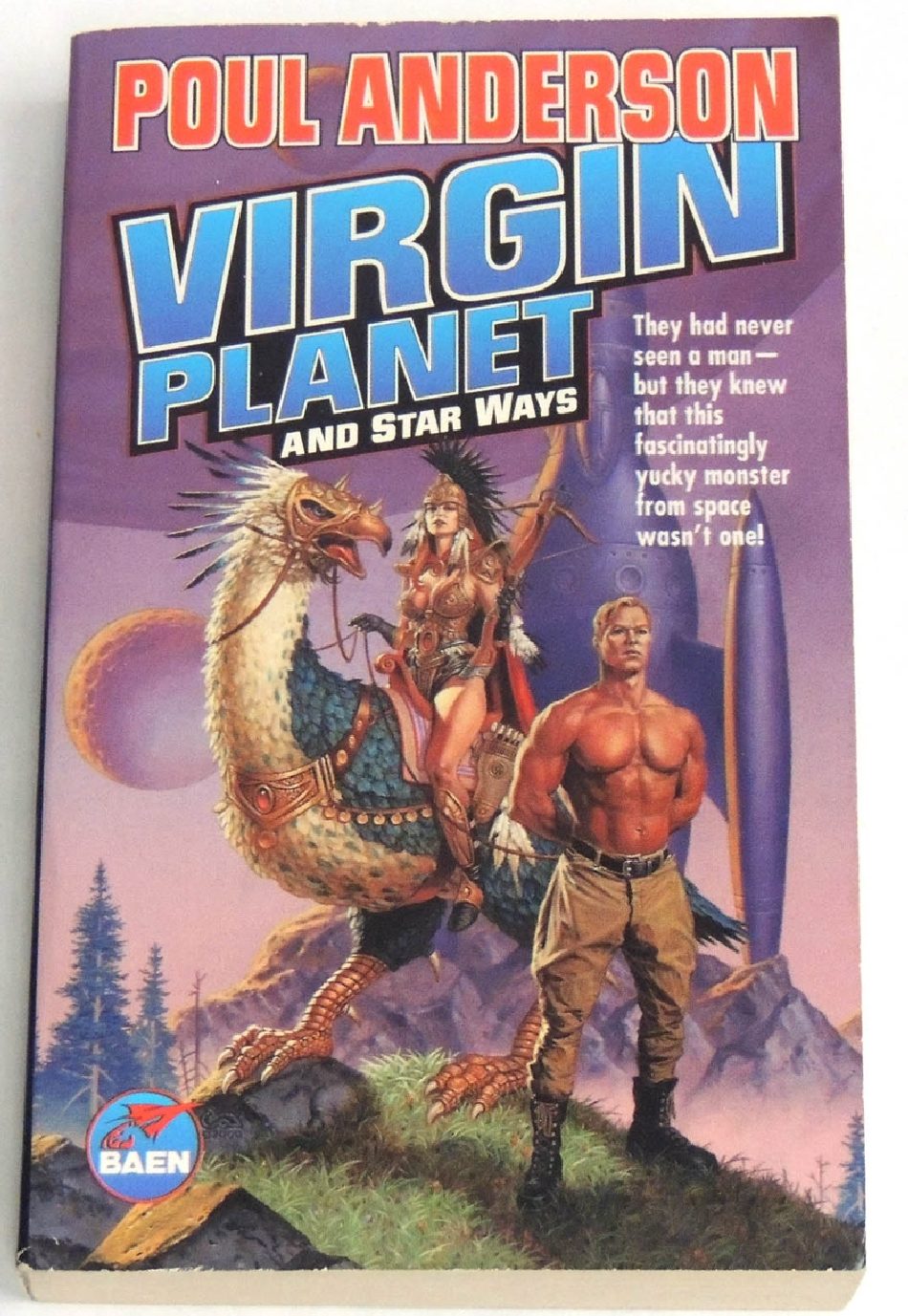 It's a Two-fer Tuesday – Virgin Planet special!
Good Show Sir Comments:
#1 It says "Cover design Lester, Larkin & Divers" on back cover. Took a three-man team to design an arse cover.
#2 OK lady but if you've never seen a man you're setting your expectations up a little high.
Published 1969, 2000
Thanks to Raoul for sending one in! You might remember this from here and here.
Tagged with: Baen Books • Clyde Caldwell • crossbow • crotch armor • damsel • dude • helmet • jodhpurs • Lester Larkin & Divers • Mayflower Books • moon • muscles • Poul Anderson • rocket • Sir Mix-A-Lot • starkers • strange creature • two-fer