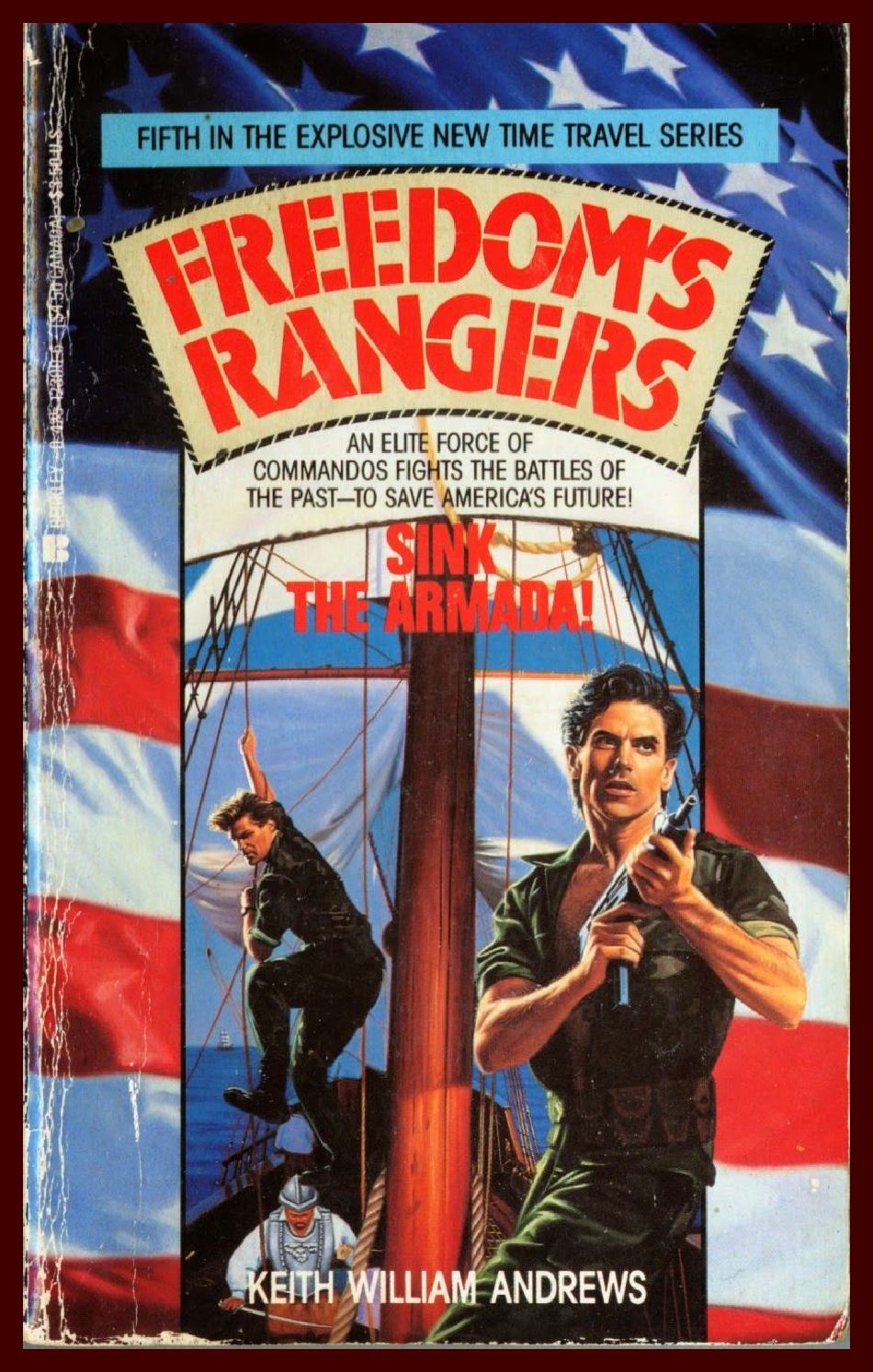 Click for larger image
Tristram Comments: The Freedom Rangers go back in time to sink the Spanish Armada and make absolutely zero changes to future history.
Published 1990
Tagged with: Berkley Books • dude • font problems • Keith William Andrews • ships • Unknown Artist Institute • USA! USA!