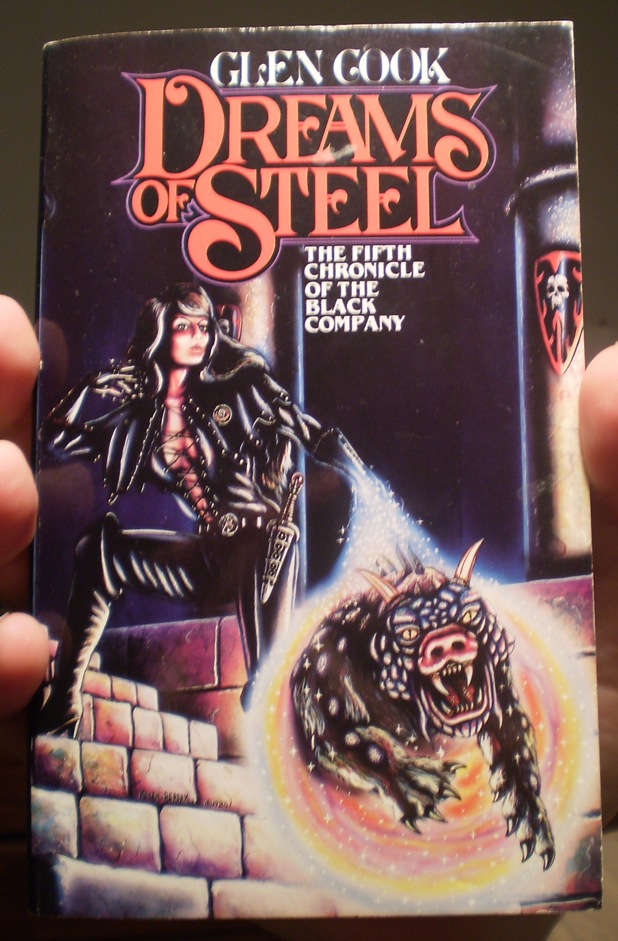 Click for full image
Jeff's Art Direction: First off, what do you think of when I say "Dreams of Steel?" Did you immediately think of a partially leather-clad dagger wielding S&M addict conjuring a pig-dog-reptile thing from out of a rainbow? You did!? Oh, and I guess we better stick something on the cover relating to the story… like a Black Company shield on the pillar. Perfect!
Amazing! Thanks Jeff!
Tagged with: bladed weapons • cleavage • daggers • damsel • evil • Glen Cook • Keith Berdak • leather • magic • shields • strange creature • The Black Company series • Tor Books