And now for the real cover: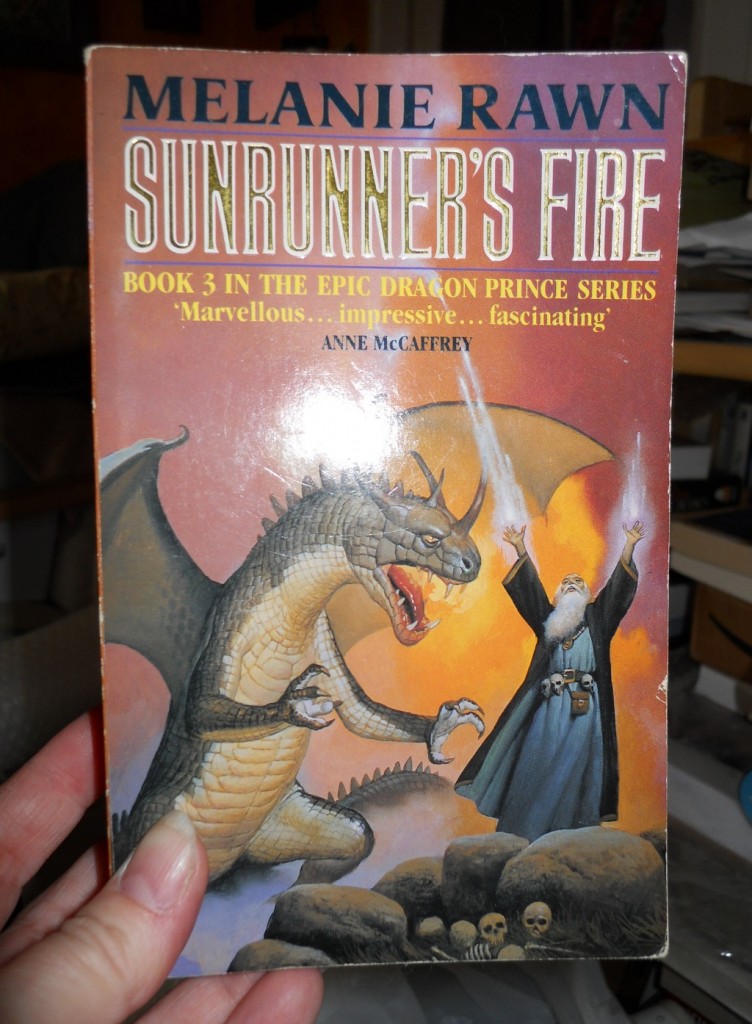 Click for full image
You might remember seeing this previously on Good Show Sir: Sunrunner's Fire
Stutzman comments: So here is the Australia cover for that very same book (found in a used bookstore in the US), which is hideous beyond words. Same general elements: dragon, wizardly dude in robes, rocks. The execution, however… oh, my eyes.
Thanks very much to Stutzman!
Tagged with: dragon • Dragon Prince Trilogy • fingerbeams • magic • magical weapon • Melanie Rawn • once you see it • pouch • skeletons • skulls a-poppin' • The Epic Dragon Prince Series • Unknown Artist Institute • unknown publisher • Wizaaaaaaaard!