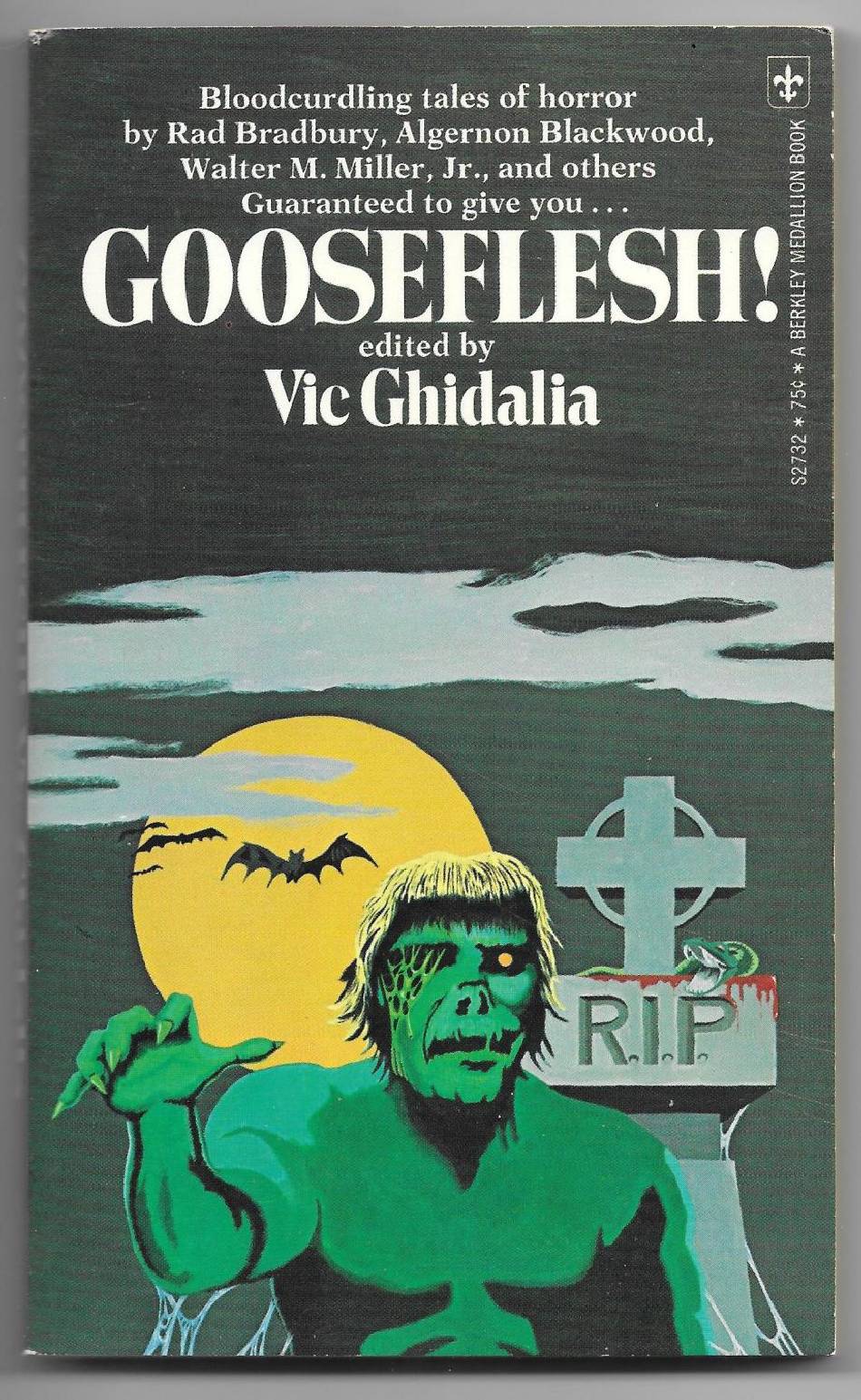 Click for larger image
Charles Comments: So close. If they had only named it "Goosebumps" they would have had a hit series on their hands!
Published 1974
Tagged with: +1 Protection from Spelling • bats • Berkley Books • gravestones • monster • moon • Ray Bradbury • Unknown Artist Institute • Vic Ghidalia • Walter M. Miller Jr • Web of Intruige!