Here at Good Show Sir® we are always looking for ways to improve your website experience.
Have you ever looked at a boring book cover and thought:
"Hey, I wish this cover had boobs on it."
Well now you can add boobs … to any cover!
Sign up today for our new Premium website:
Good Show Sir – After Dark!
Check out these before and after covers:
Like what you see so far? For only £1 you can see the unsheeped image!
Like what you see so far? For only £1 you can see the unsheeped image!
Like what you see so far? This will cost you £3 for the unsheeped, unlewised, unbaened image!
And for just £25.99 more look what you can also get!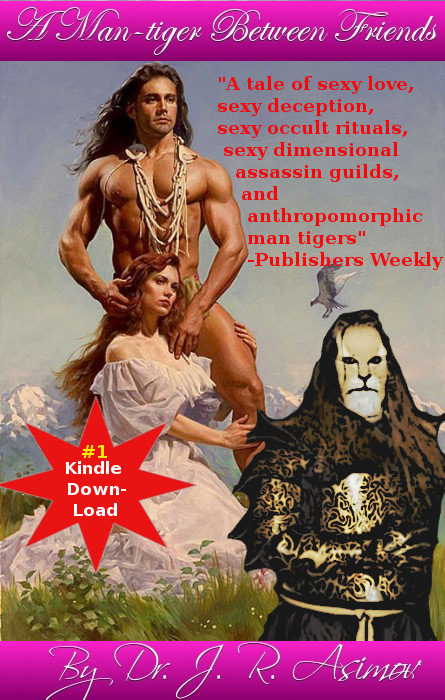 Click for full glorious image
That's right! Dr. J. R. Asimov's latest, and sexiest, installment into the Fantasy lands of Good Show Sir! Need more convincing?!? I would bloody hope not, but here's an excerpt!
Glistening balls of sweat and water rolled down the orange coloured fur of Timanus the man tiger, as he stepped out of a steamy shower. His stripes sparkled in the light, his muscles rippled with power, his tail wagged seductively and his large dong waved around near his knees. Tiffany deLarge Cleavage also stepped out of the shower, her rack impressive and discussed throughout many lands.

"Is this for me?" Tiffany deLarge Cleavage seductively said as she lent over Timanus and grabbed a glass of water.

"Actually that was m…."

Before he could finish Tiffany deLarge Cleavage grabbed Timanus the man tiger back into the shower where they made, once again, hot passionate intercourse.

Unannounced to the sexy couple, Gilbert W. Izard watched through a magical perv hole in the wall. "You've gone too far this time," he paused dramatically, "old friend!"

"MU HA HAHAHHAHAA HAH HA AH AHH AHH AHAH AHAHAHAH," he laughed, "MU AHAHA AHHHHHH HA HA HA HA HA HAHAAHAHAHAHAHAH HA!"
Subscribe now! To avoid a life of boobless unerotic disappointment!
Tagged with: April 1st • devil's dumplings • Good Show Sir • sexytime

17 Responses to "Good Show Sir – After Dark"
Leave a Reply