One of our fanboys sent a link to some "funny" science fiction book covers online. Funny as in this smells funny. A lot of these parody covers have a je n'est ce quoi familiarity about them. Check out a few: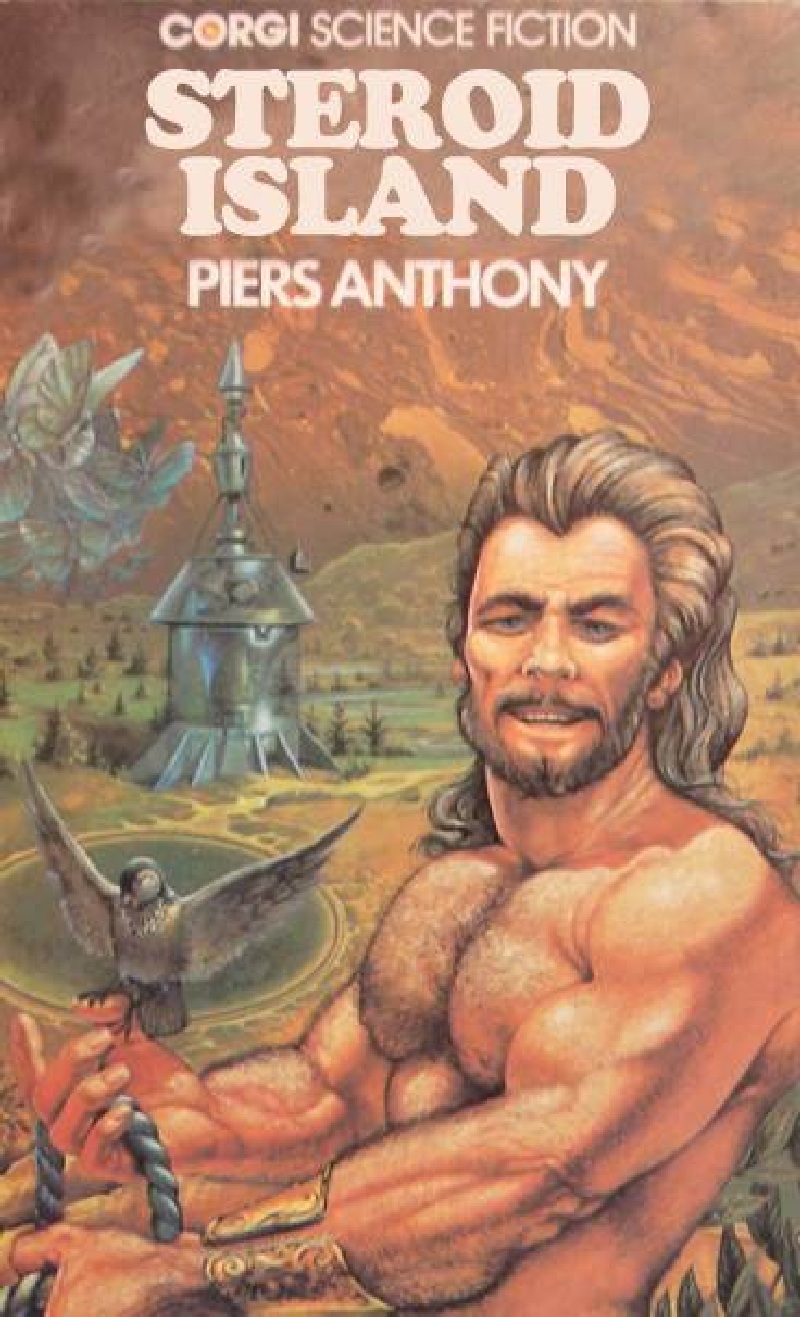 Click for larger image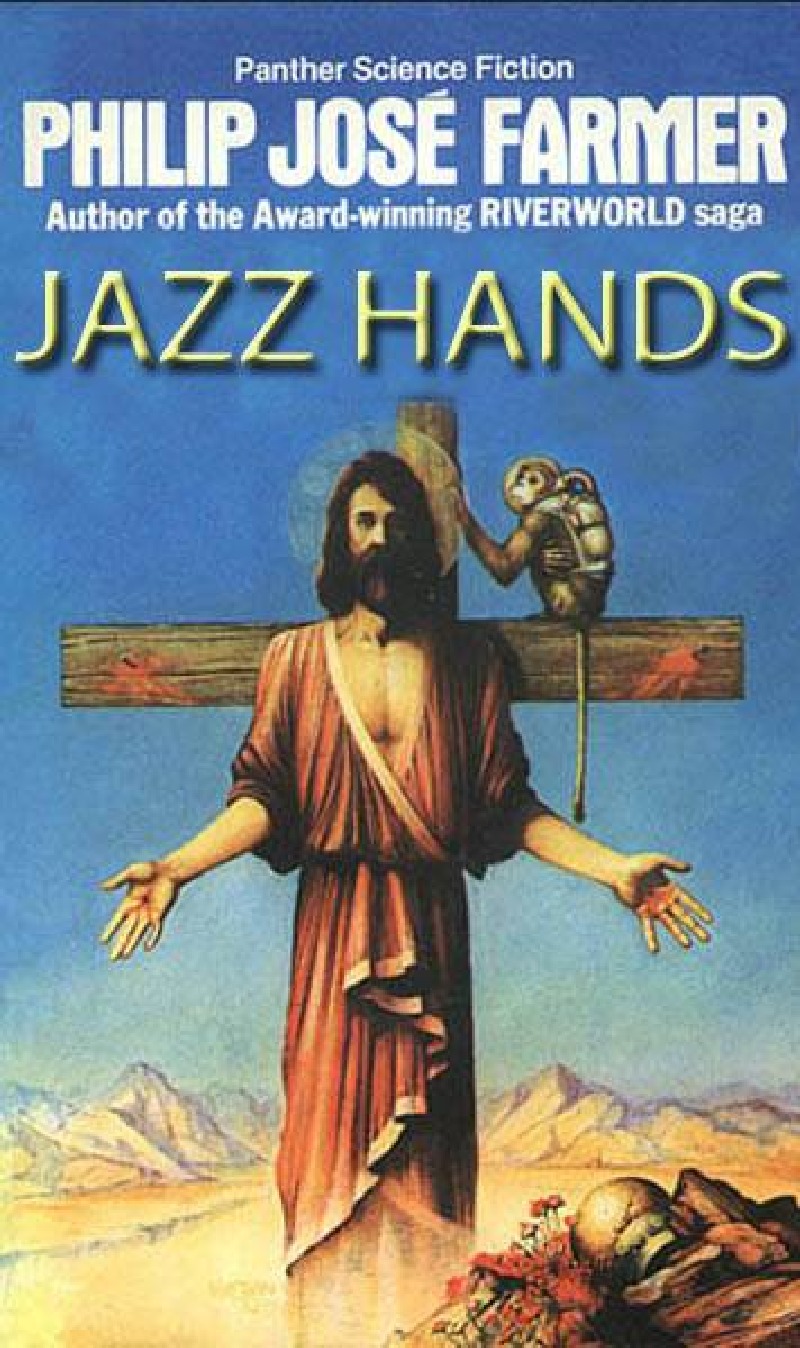 Click for larger image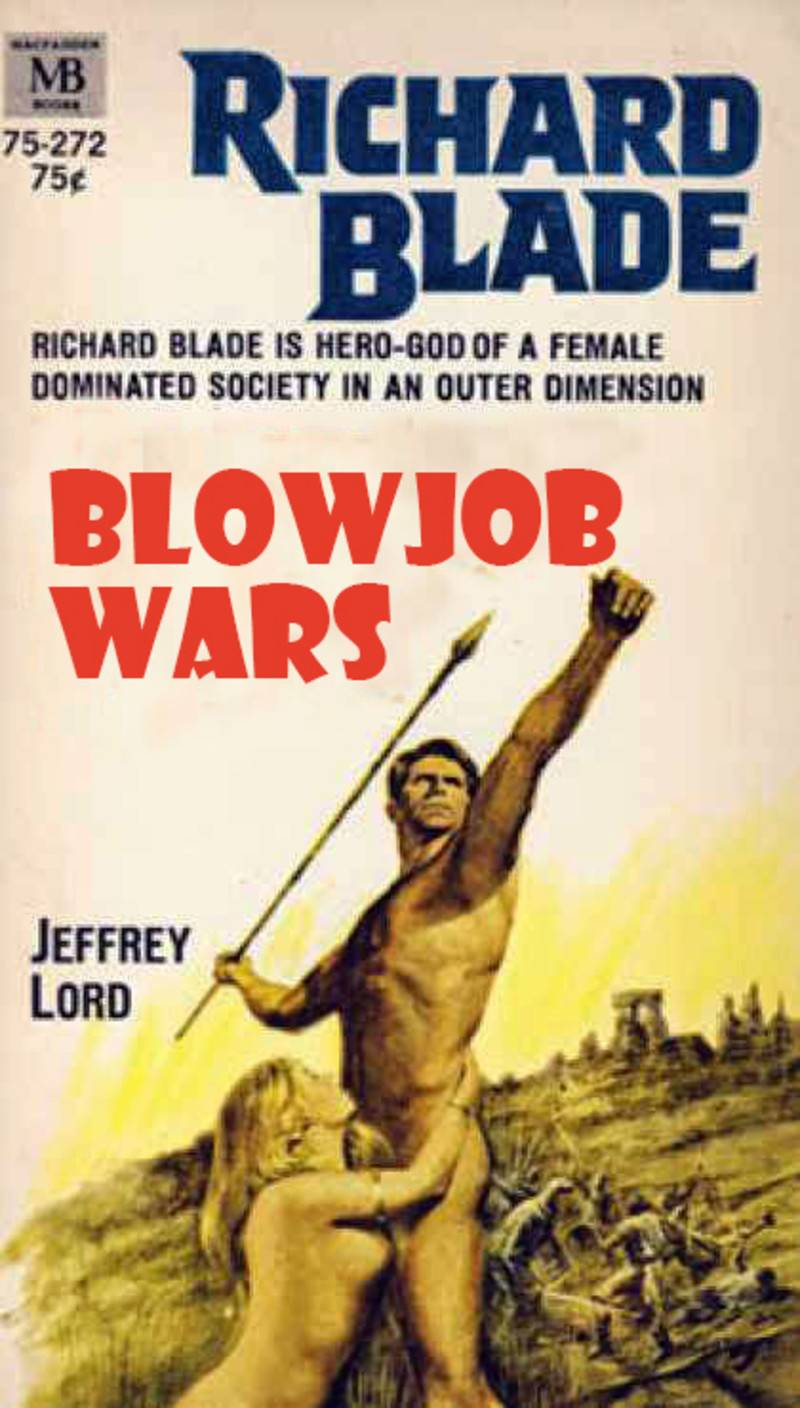 Click for larger image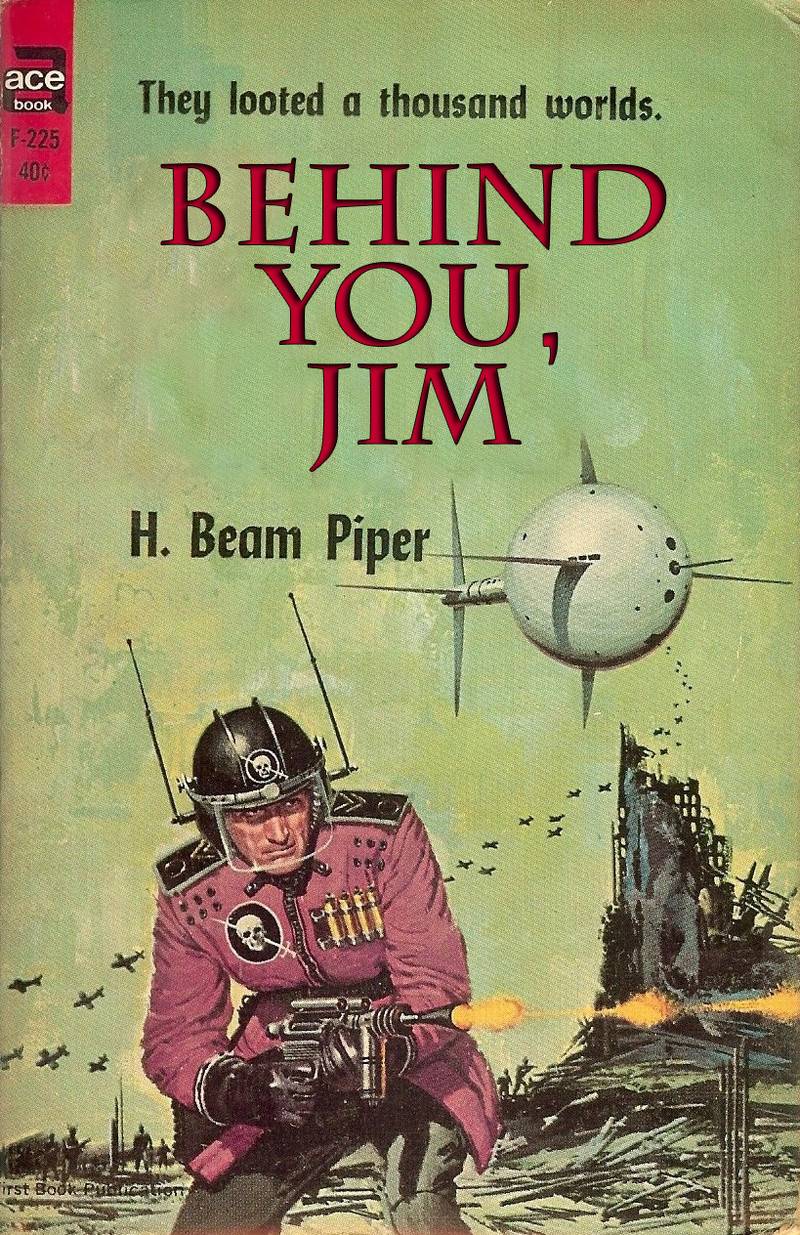 Click for larger image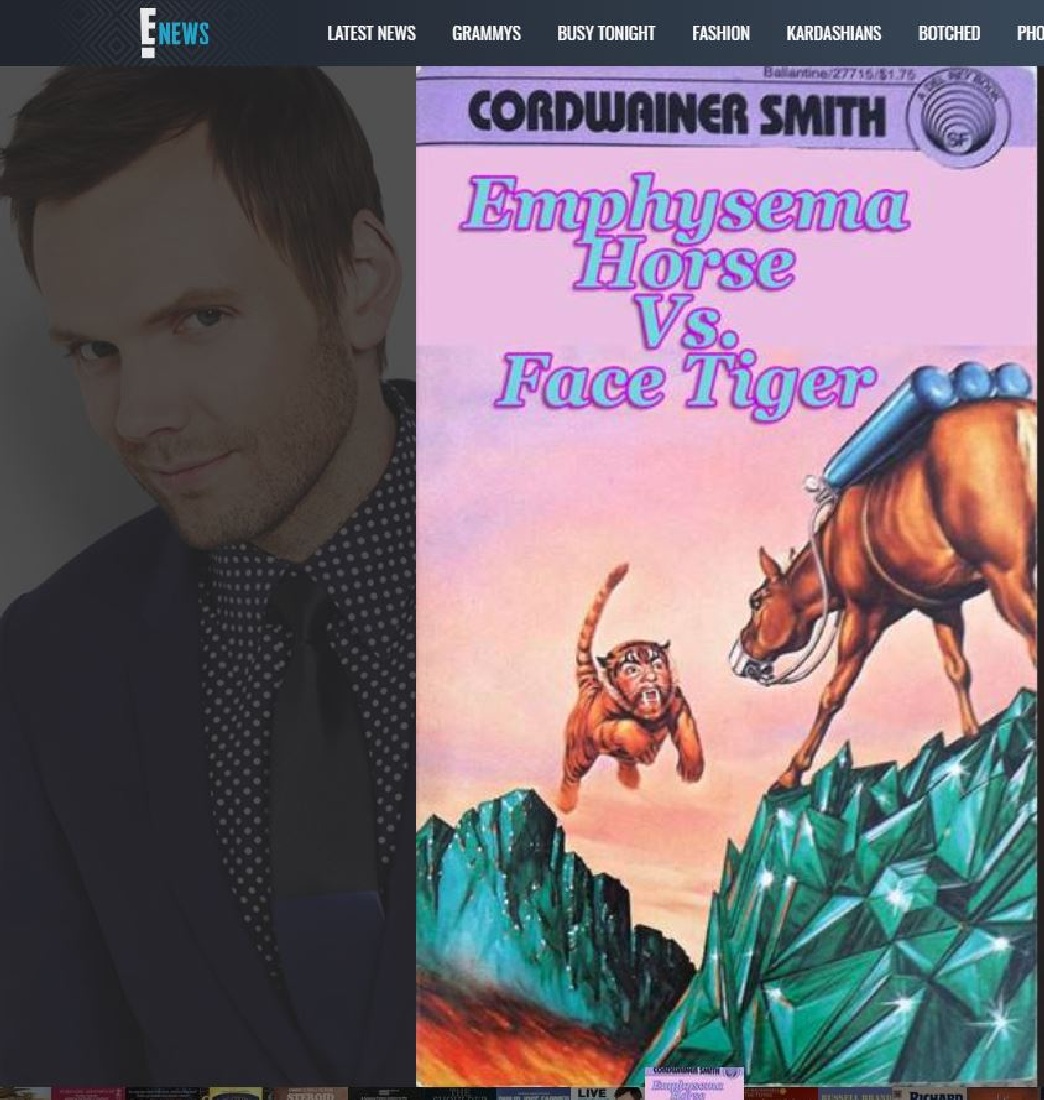 Click for larger image
It seems "E-online" is muscling into on our territory of terrible sci-fi covers. Not only that, they are nicking our proprietary memes such "jazz hands" AND "BEHIND YOU", not to mention our Dick Blade obsession. So we paid a visit to our solicitor and he said "go away until you give me my back pay". Later he said "it's probably just a coincidence, great ideas can be thought up independently, didn't Newton and Leibniz both invent the calculus?". "Yes" we said "but Newton later became Lord of Mint and spent his later years hanging counterfeiters! We demand justice". He said "anyone can take a picture of the same book cover, come back when you have more proof".
Then we looked some more and found this cover: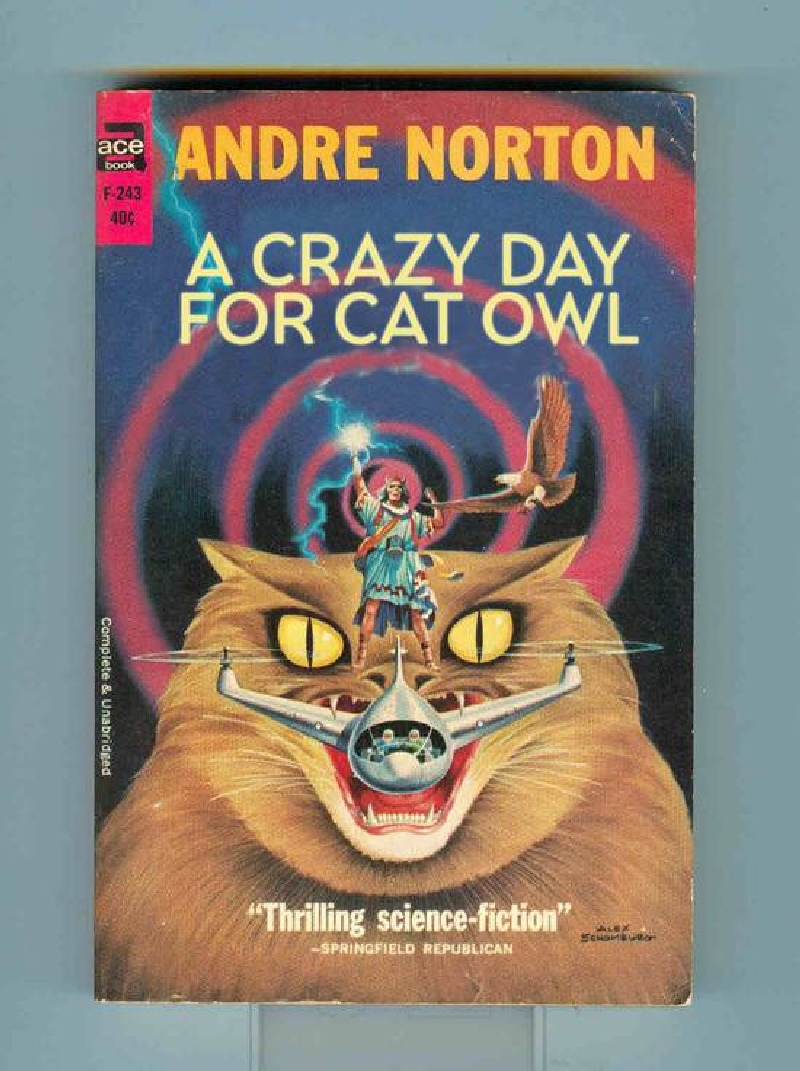 Click for larger image
And compared it to this: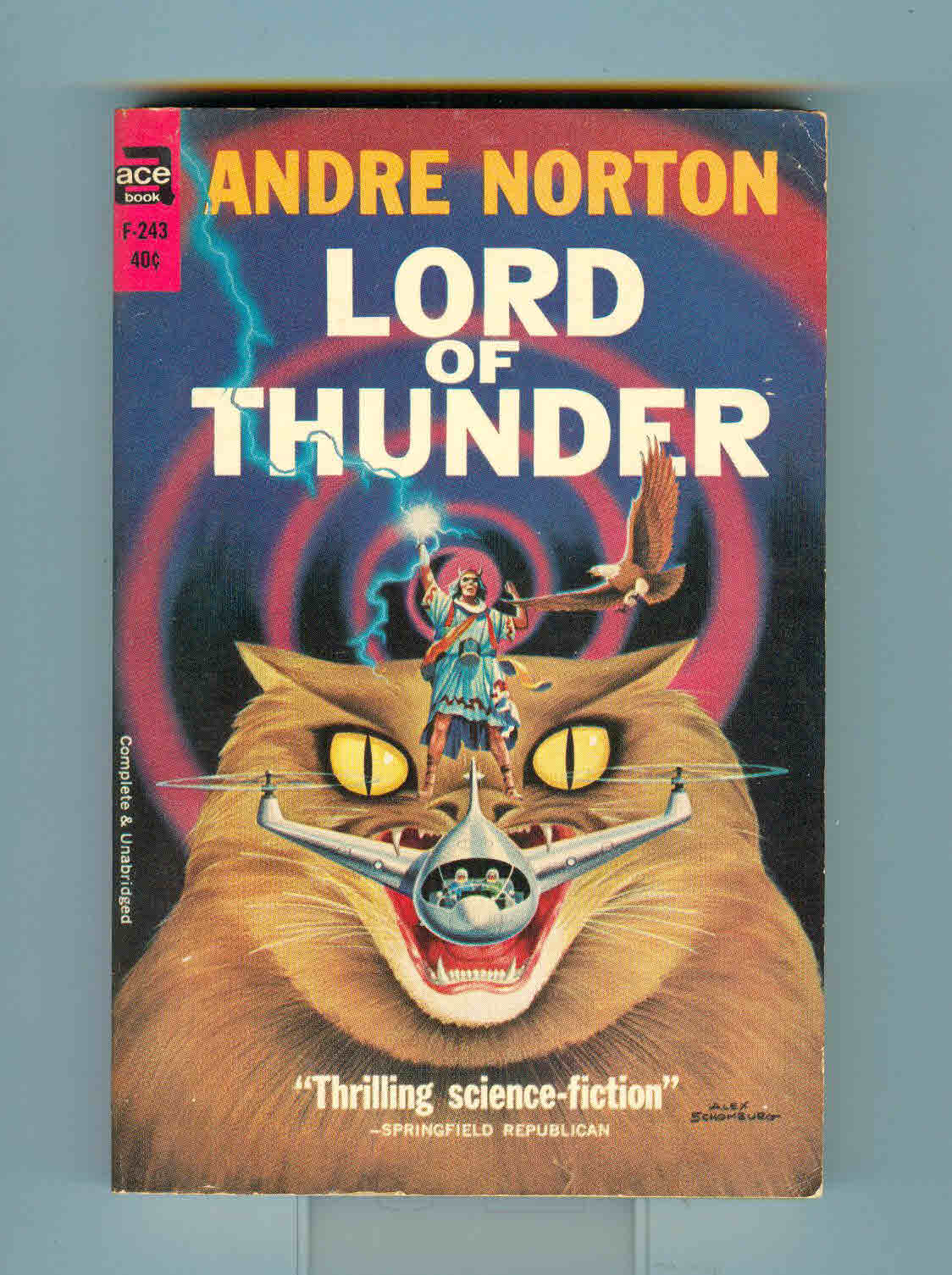 Click for full image
After we accused Bibliomancer of passing off the same cover to Tag Wizard AND Joel McHale, he swore his innocence. So it is obvious that we have a strong case for INTELLECTUAL PROPERTY THEFT. After our solicitor finishes his rehab stint we intend to file a legal complaint. E-online will, no doubt, want to settle this in a hurry for a sizeable sum.
Tagged with: intellectual property theft • Smirky McSmug • WTF

9 Responses to "WTF-E!?"
Leave a Reply