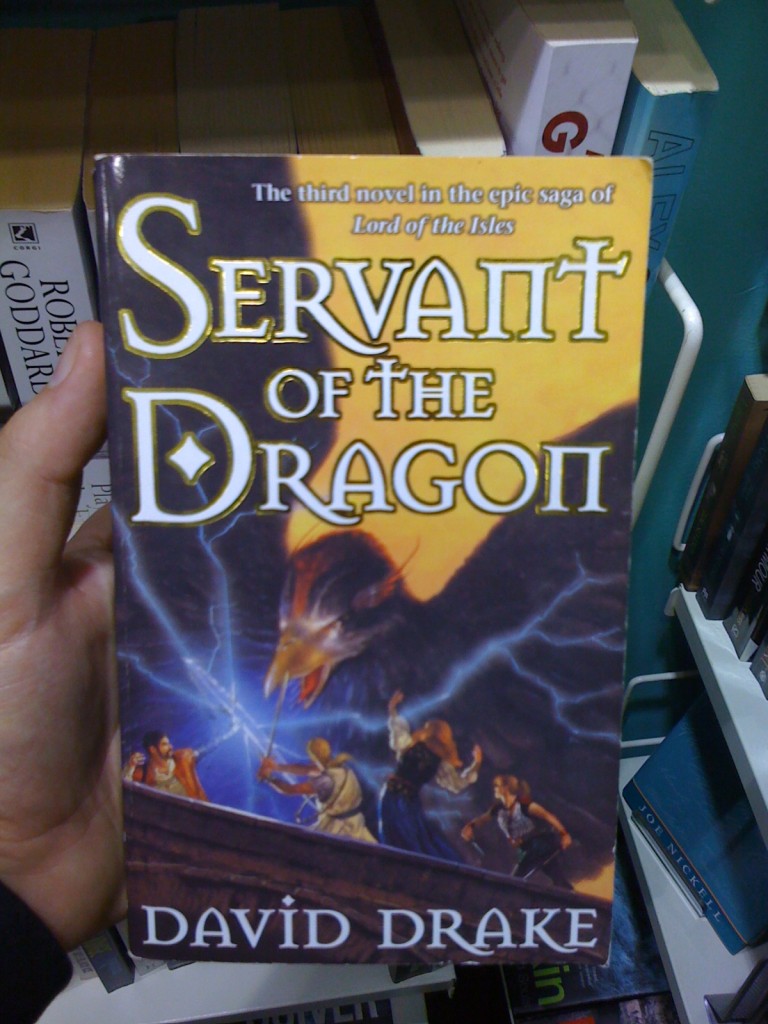 Click for full image
Hmm, putting on our thinking caps here. 'Servant of the Dragon' …. Servant …. Dragon… DRAGON.. of course! Lets have a huge scary, bird! It makes complete sense. We'll have wizards, swords men and damsels fighting it. One word to descibe my idea, epic!
Tagged with: archery weapons • bird • bladed weapons • daggers • damsel • David Drake • Donato Giancola • electricity • font problems • giant birds • longbow • Lord of the Isles series • magic • strange creature • sword • Tor Books • Wizaaaaaaaard!

12 Responses to "Servant of the Dragon"
Leave a Reply