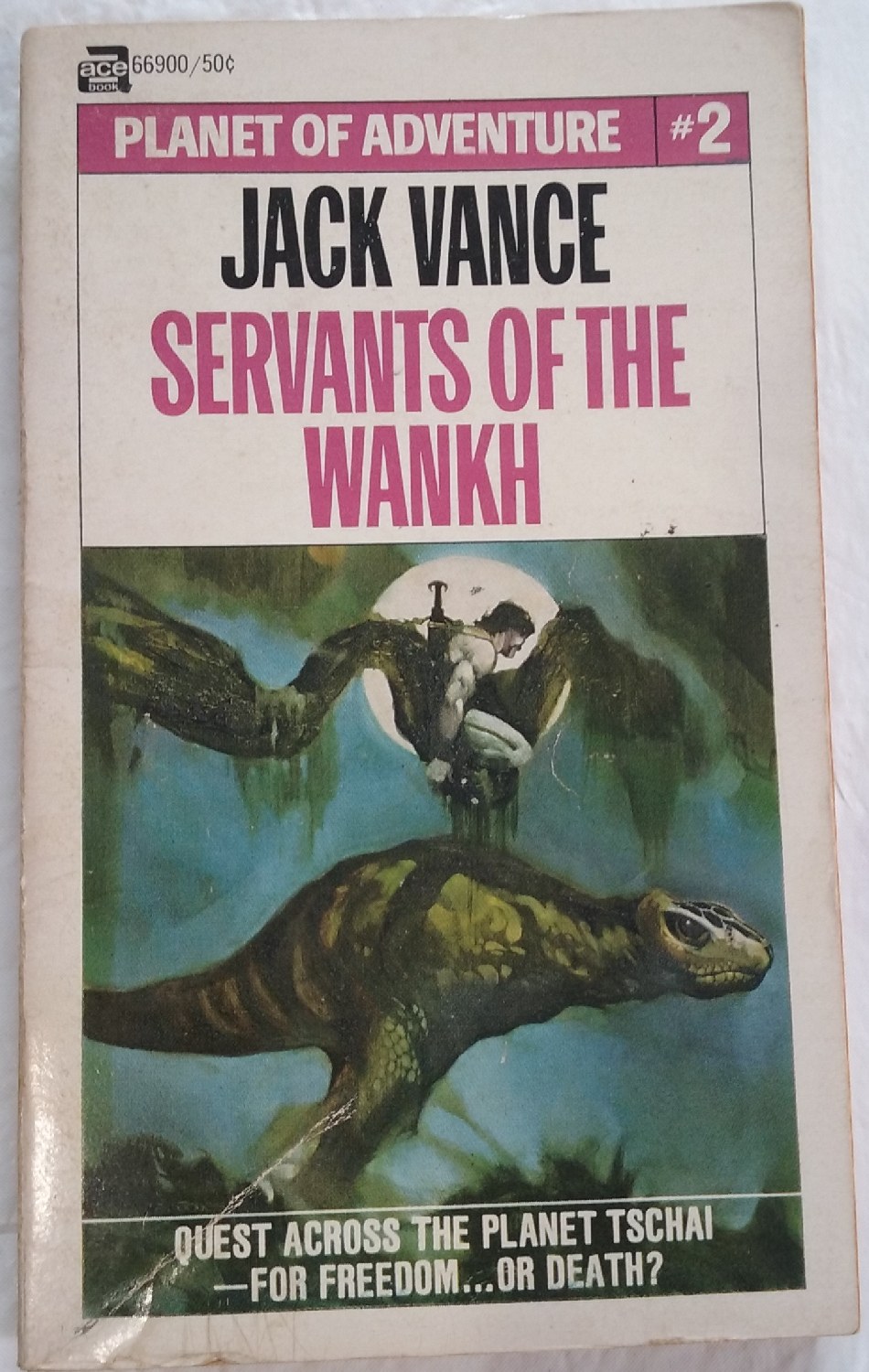 Click for larger image
Tat Wood Comments: Fifty years on, the title's still hilarious. But note how Jeff Jones has emphasised the turtle's head and the hero's arms while leaving it ambiguous what exactly is going on or how many limbs each party is supposed to have.
Published 1969
You might remember this from here and here.
Tagged with: Ace Books • dude • faceless • Jack Vance • Jeff Jones • lizard • moon

32 Responses to "Servants of the Wankh"
Leave a Reply