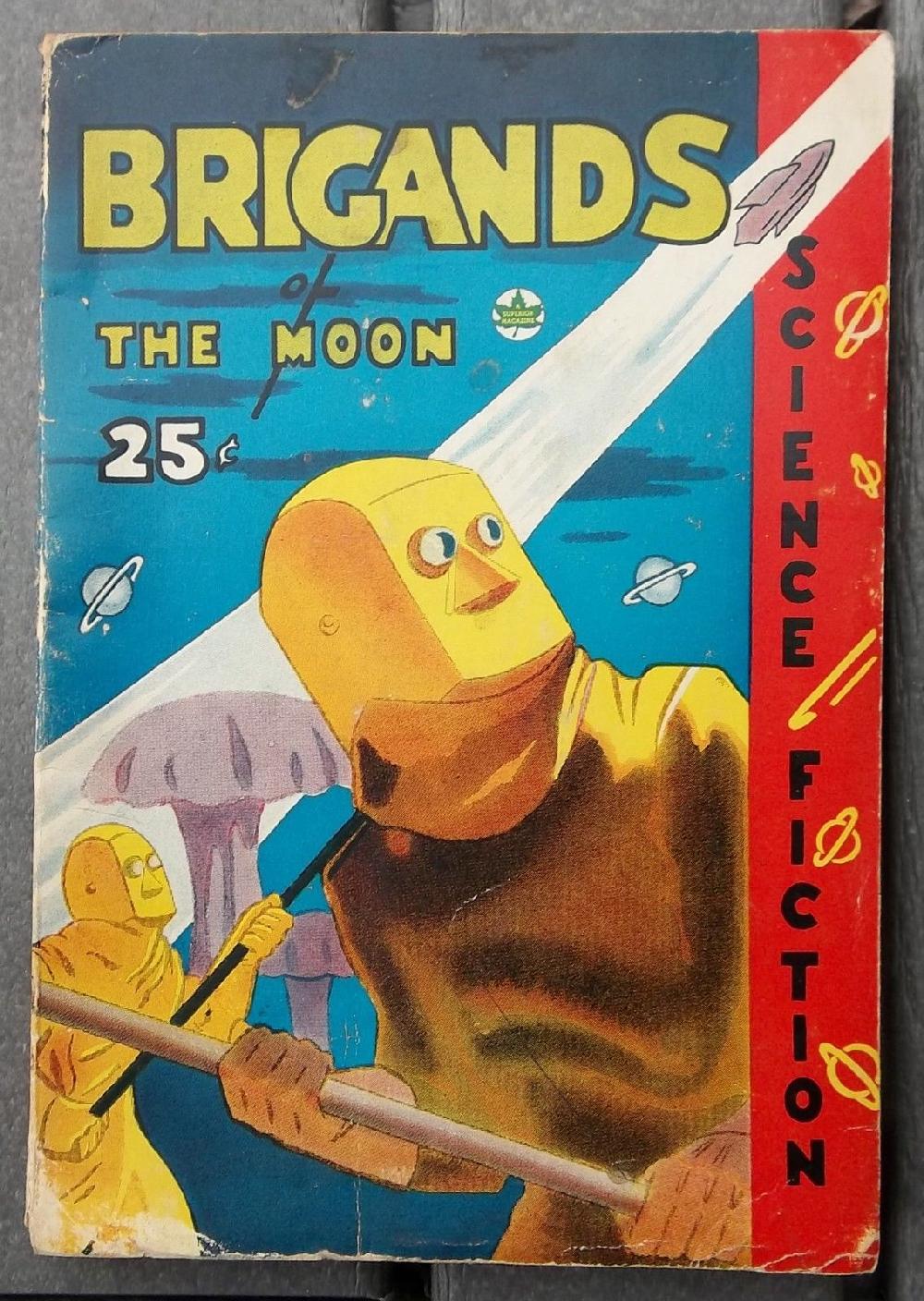 Click for larger image
Ken R. Comments: This beauty is from 1945, Duchess Publishing, Canada. It is infamous for it's ugliness as well as crediting the editor, John W. Campbell, as the author. Ray Cummings sued to have it removed from the shelves, thus it's scarcity.
You might remember this from here.
Published 1945
Tagged with: blockhead • Duchess Printing Co • font problems • John Campbell • mushroom cloud • planets • Ray Cummings • rocket • sticks • Unknown Artist Institute

16 Responses to "Brigands of the Moon"
Leave a Reply