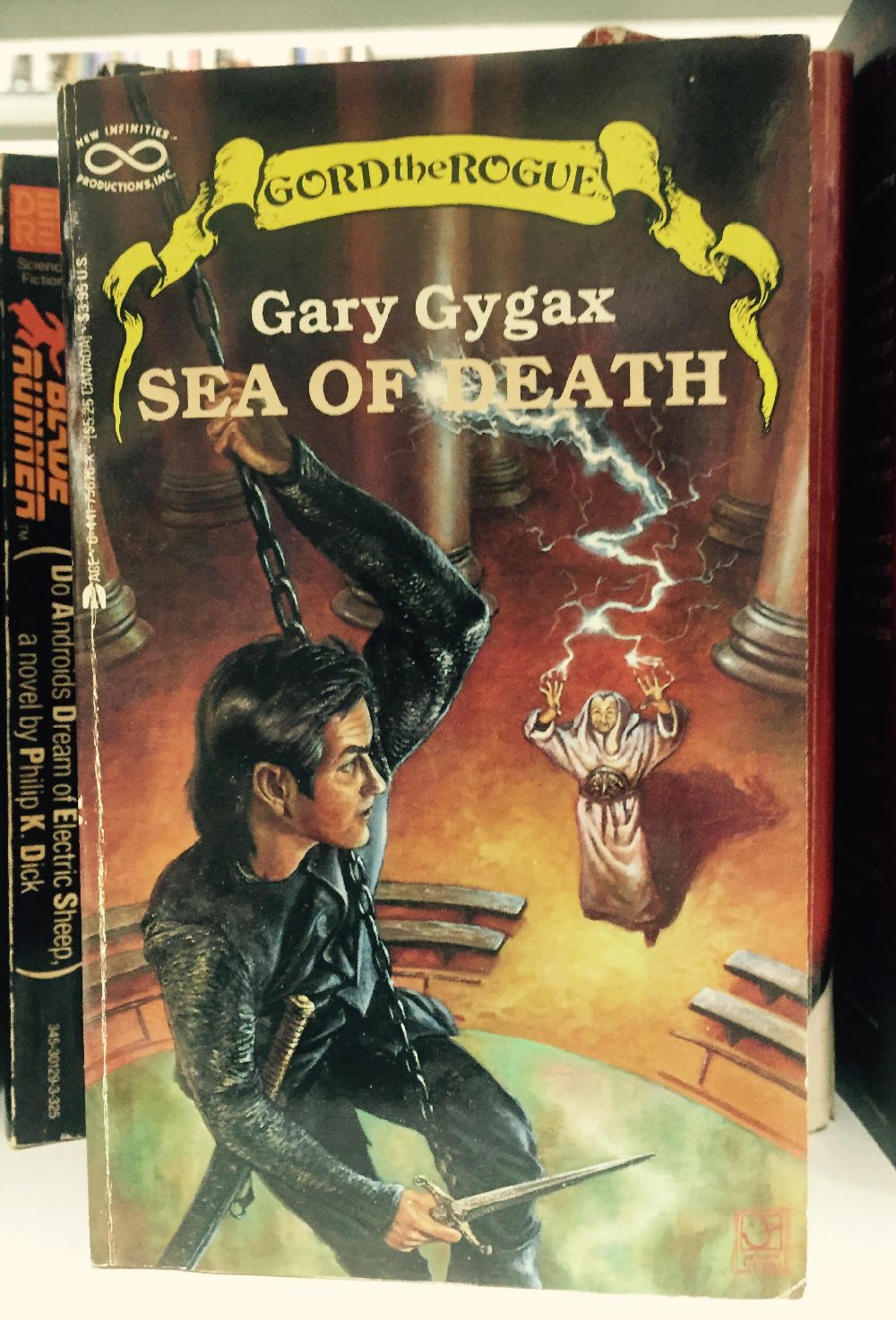 Click for larger image
Emster Comments: Sea of Death? I "see" that Gord is getting a mild scolding from the mystic lifeguard for not changing into his swim trunks before entering the pool deck.
Published 1987
Tagged with: Ace Books • bladed weapons • chains • dude • electricity • Gary Gygax • Jerry Tiritilli • Wizaaaaaaaard!

22 Responses to "Sea of Death"
Leave a Reply