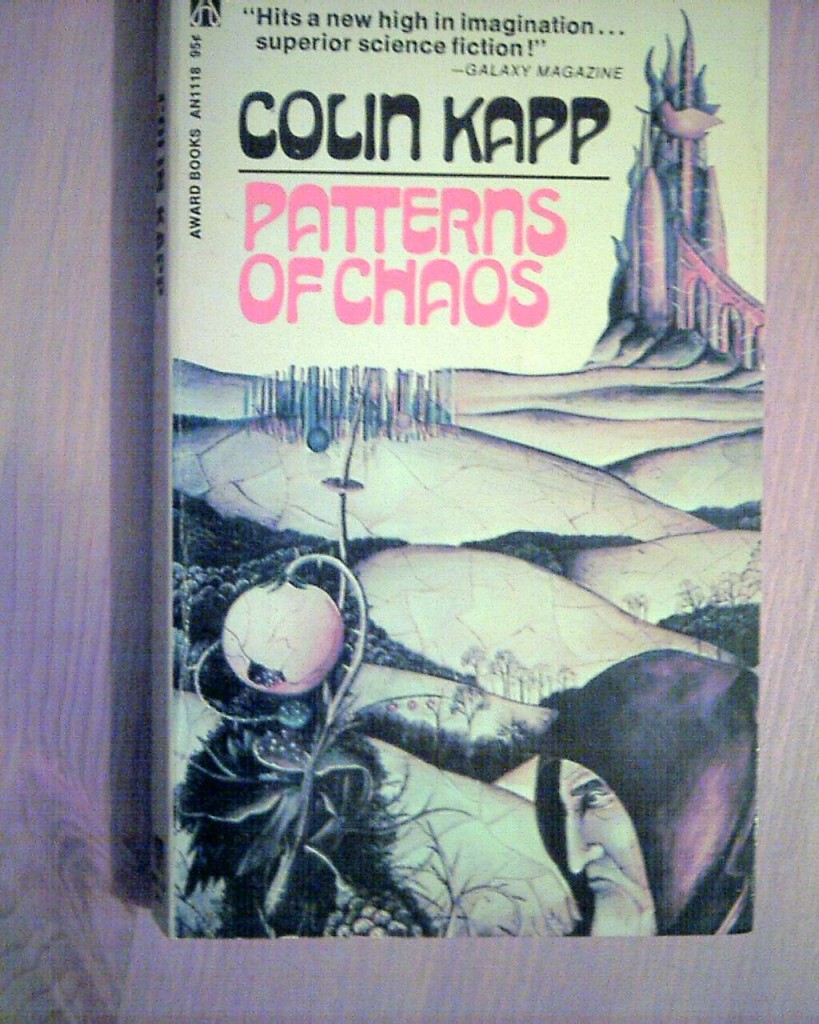 Click for full image
Thanks to Nix who says:
_Patterns of Chaos_ is a slightly famous book with a lot of amazing setpiece scenes which could have been used for the cover, starting with the destruction of entire planets, meticulously described, and ending with a transgalactic trip to a memorably unpleasant destination. If any book counts as overblown space opera, this one does.
So what did they use for the cover? A scowling cowled bloke, a weird plant, a badly-designed castle and a random number generator.
Tagged with: alien city • Award Books • Colin Kapp • dude • monks • strange artifact • Unknown Artist Institute • WTF

14 Responses to "Patterns of Chaos"
Leave a Reply