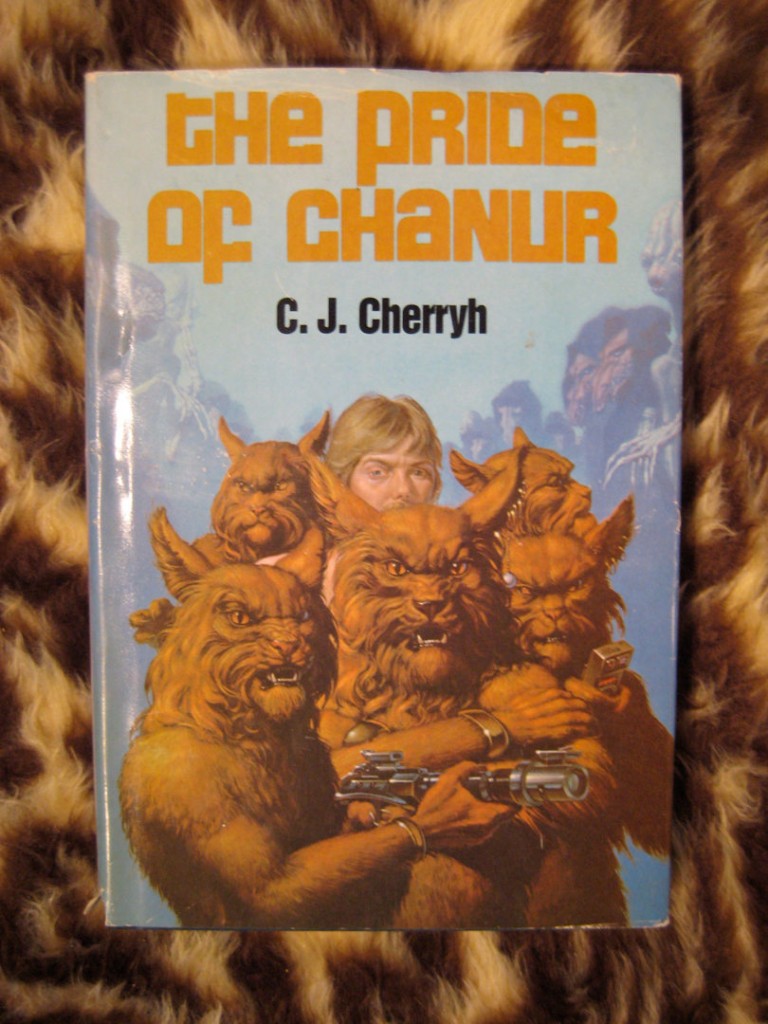 Click for full image
Johannah's Art Direction: Okay, two words: Cat People! Yes, again. But this time we'll have five of them surrounding a naked guy with a mustache. The one in front will be pointing a gun and the one next to him will be holding a futuristic mobile communication device. And let's throw in a few of those aliens from the Mos Eisley Cantina for good measure. What's that sound? Are you crying? Look, those art school loans aren't going to pay themselves off. Just get painting already.
Awesome cover, excellent rug!
Thanks to Johannah!
Tagged with: aliens • anthropomorphism • C.J. Cherryh • cat people • frickin laser beams • gun • mighty moustache • once you see it

34 Responses to "Pride of Chanur"
Leave a Reply