Yes!! May is so full of UK Bank Holidays which means only one thing… which the world eagerly awaits… a special Good Show Sir post!
Today I bring you a French Mega Post! Sent in by the wonderful Cedric *coughs* two years ago… So I am just posting them now. Maybe it has something to do with me currently visiting Paris with le wonderful Tag Wizard. So watch out, French bookshops! We'll be looking for more!
Enjoy the post and to those in the UK that get a long weekend, I hope you enjoy it!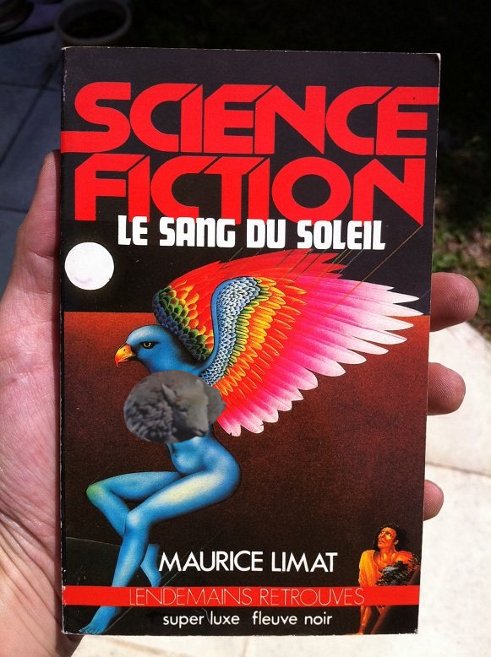 Click for full UNSHEEPED image
Cedric Comments: The blue bird with rainbow wings and of course bare breasts (the marketing dept. strikes again) is already wonderful but what takes this cover to a higher level is the man at the bottom left, staring at the bird with a WTF look on his face. Beautiful.
Published 1982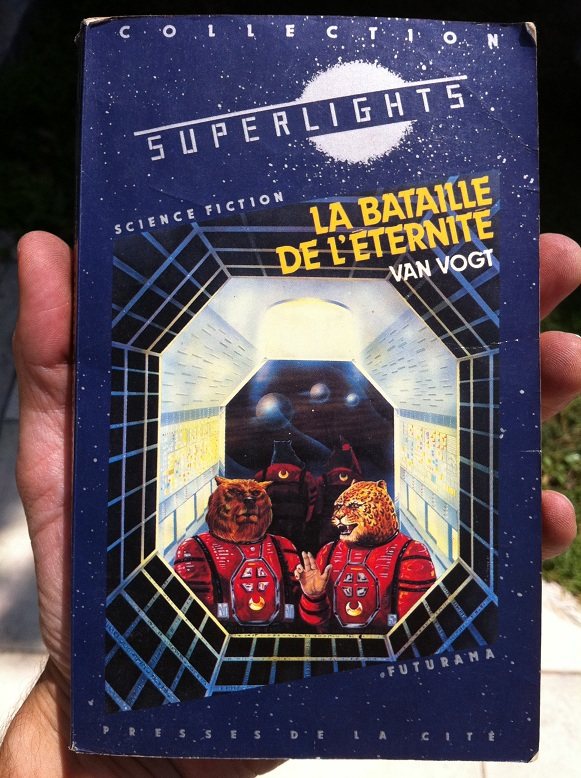 Click for full image
Cedric Comments: I can't help but think the tiger and his friend the very stern bear keep bitching about their colleagues in the back, the hippo and his friend the fox (hyena? other strange mammal?).
Published 1983, available in English as "The Battle of Forever"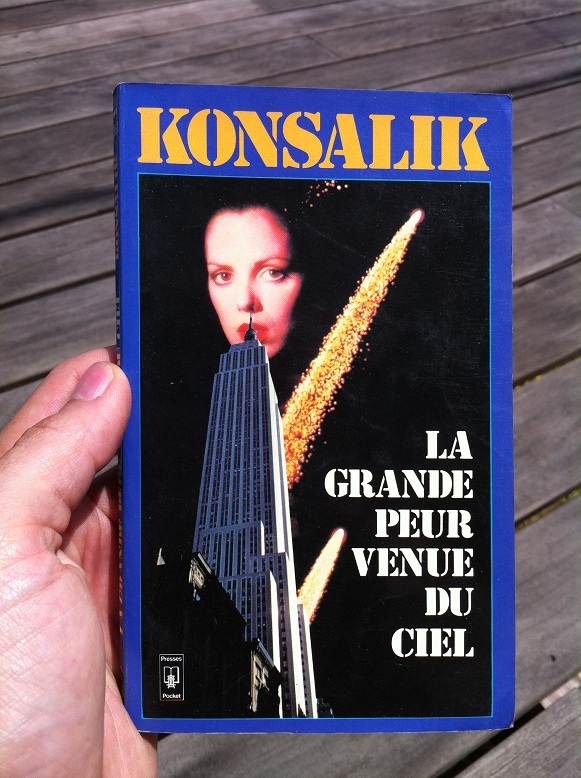 Click for full image
Cedric Comments: Fireworks! Giant face of a woman! Building with an antenna that goes straight into the aforementioned lady's right nostril!
Published 1980, originally "Ein Komet fallt vom Himmel"

Tagged with: A.E. van Vogt • aliens • anthropomorphism • bear people • bird people • cat people • cleavage • damsel • devil's dumplings • Fleuve Noir Books • Futurama Books • Heinz G. Konsalik • Heinz Gunther Konsalik • Lionel Rex • Maurice d'Escrignelles • Maurice Limat • Maurice Lionel • MEGA POST • metropolitan apocalypse • moon • planets • Pocket Books • space sheep • space ships • space suit • spectacular space chart • tiger people • wings • WTF

32 Responses to "French Mega Post 2"
Leave a Reply