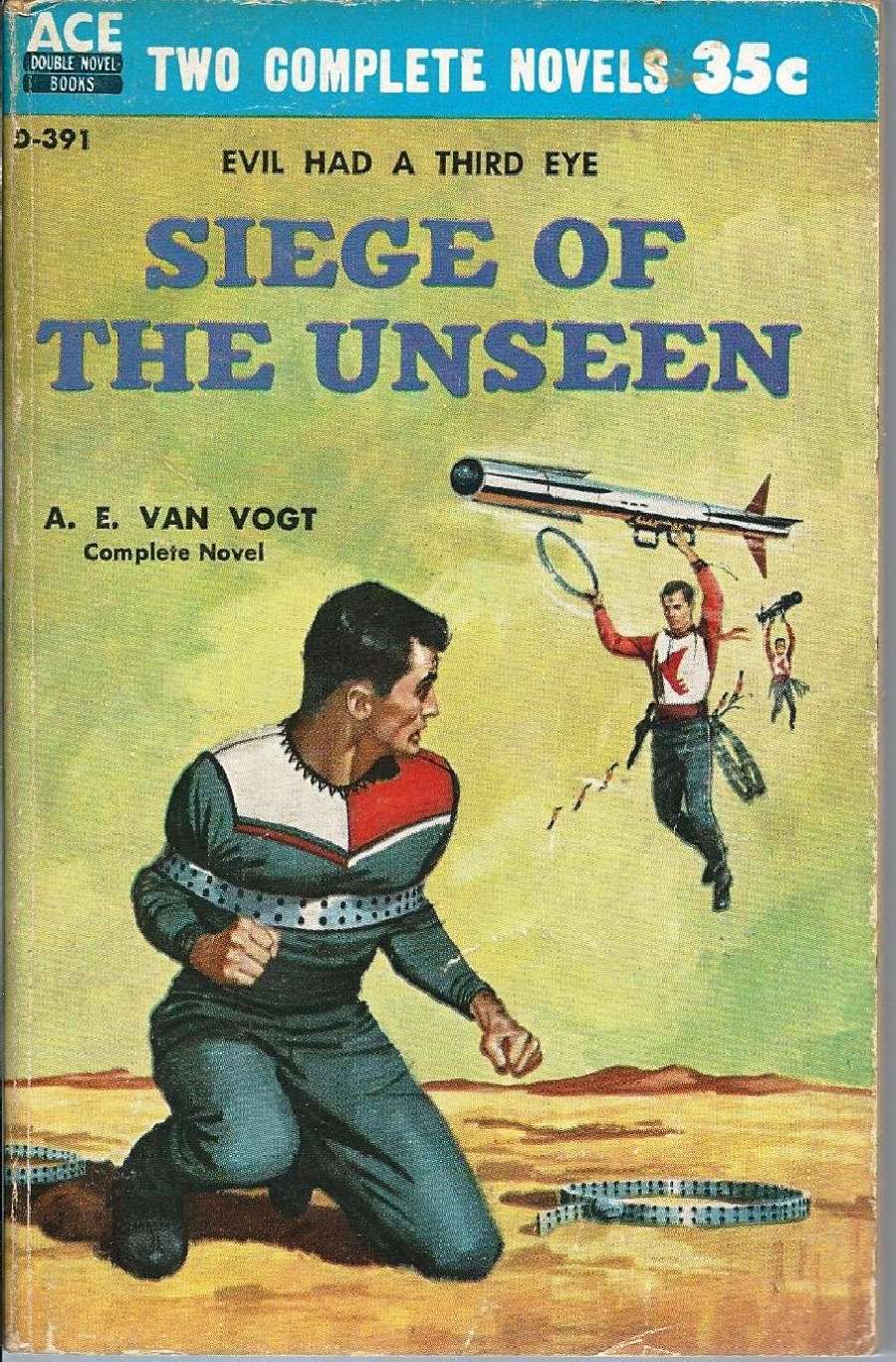 Click for larger image
Marvin Comments: It's raining men.
Published 1959
Tagged with: A.E. van Vogt • Ace Books • BEHIND YOU! • dude • Ed Valigursky • flying dude • I'm all tied up right now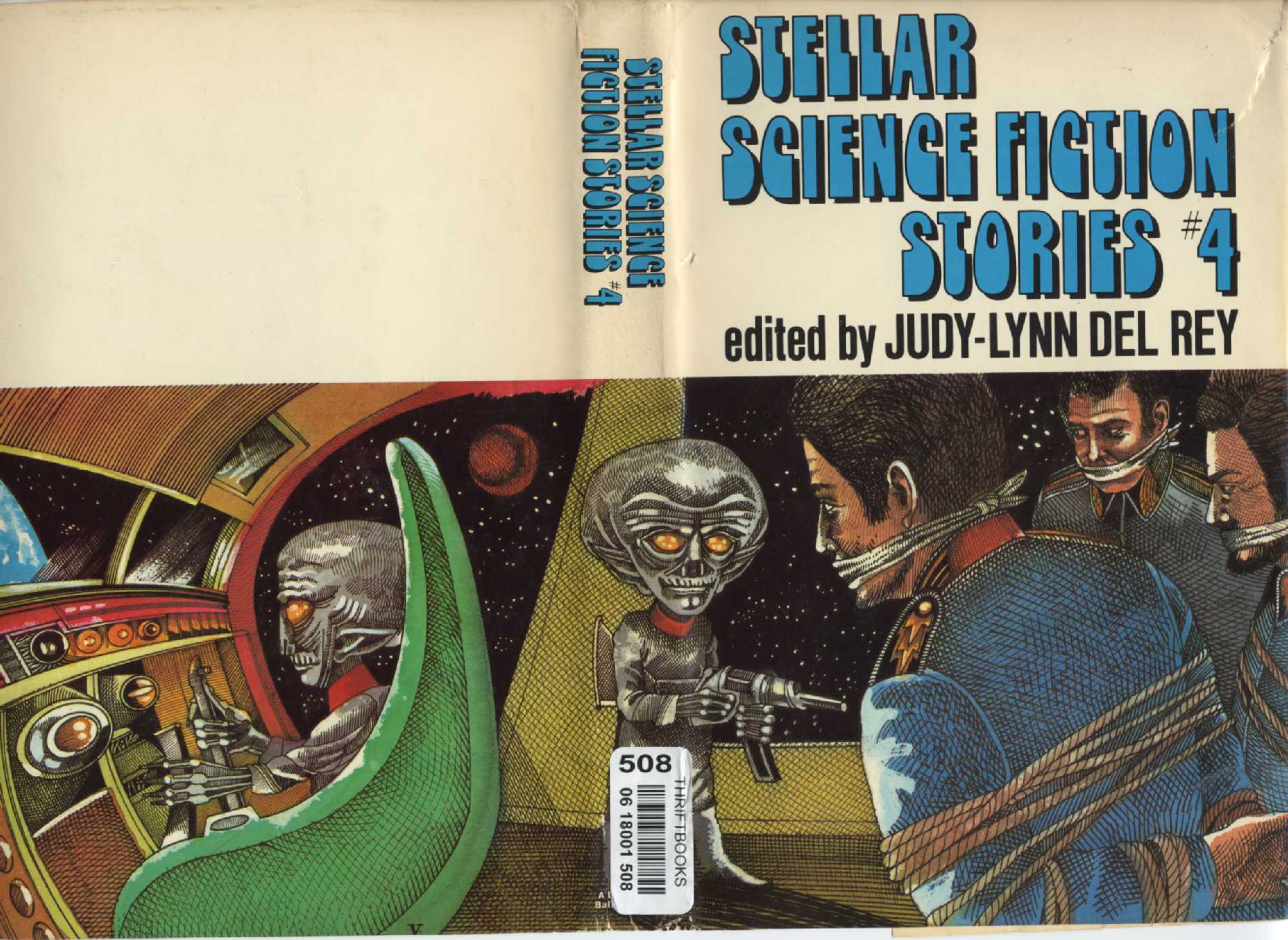 Click for larger image
J Greely Comments: The sticker can't be removed without tearing the cover, so we'll never know how snug this Gray's pants are. Probably for the best.
Published 1978
Tagged with: A Del Rey Book • aliens • Ballantine Books • dude • font problems • Gary Viskupic • I'm all tied up right now • Judy-Lynn del Rey • ray gun • SFBC • space ship • Stellar Science Fiction Stories Series • sticker shock • wraparound cover