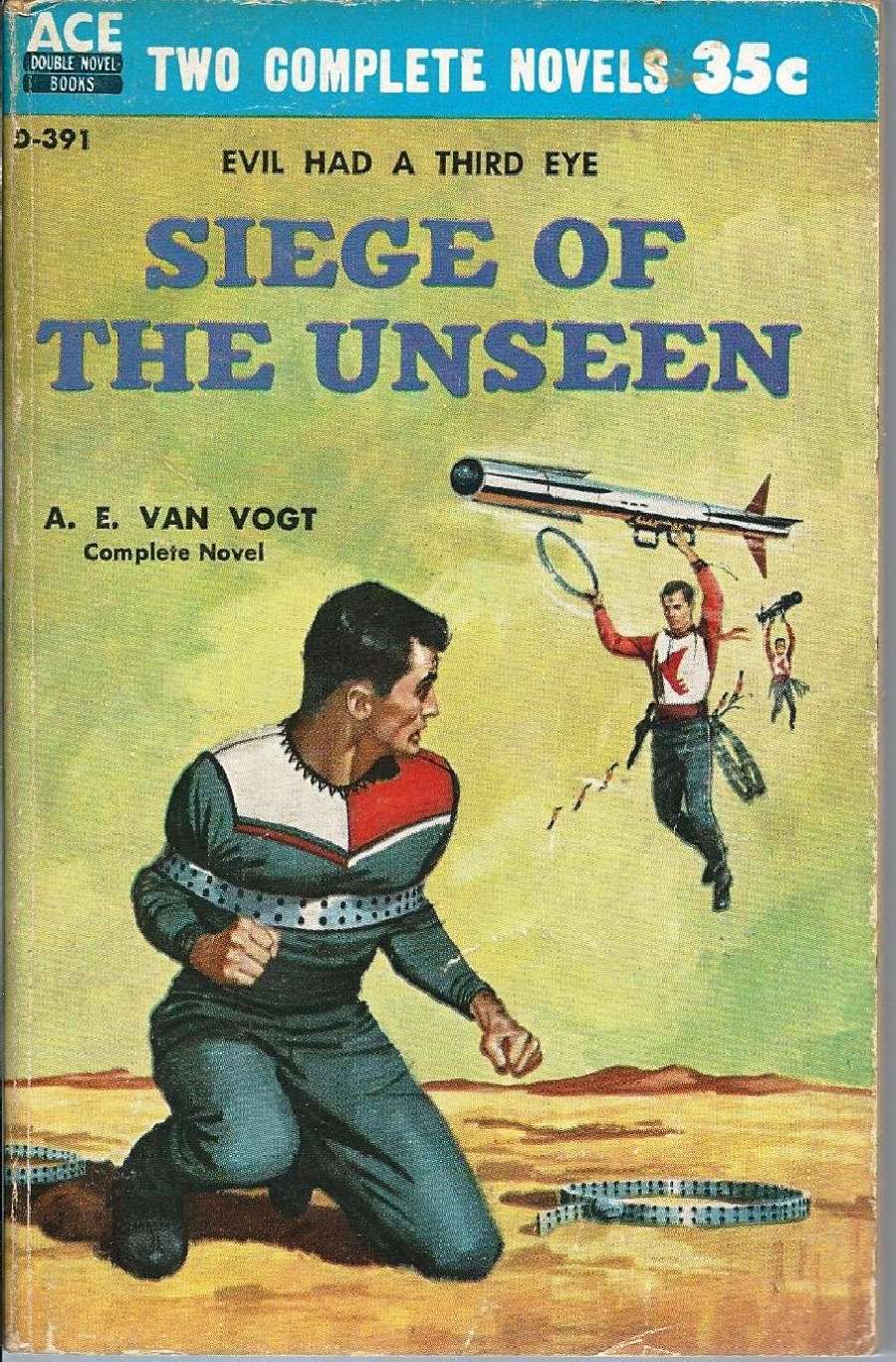 Click for larger image
Marvin Comments: It's raining men.
Published 1959
Tagged with: A.E. van Vogt • Ace Books • BEHIND YOU! • dude • Ed Valigursky • flying dude • I'm all tied up right now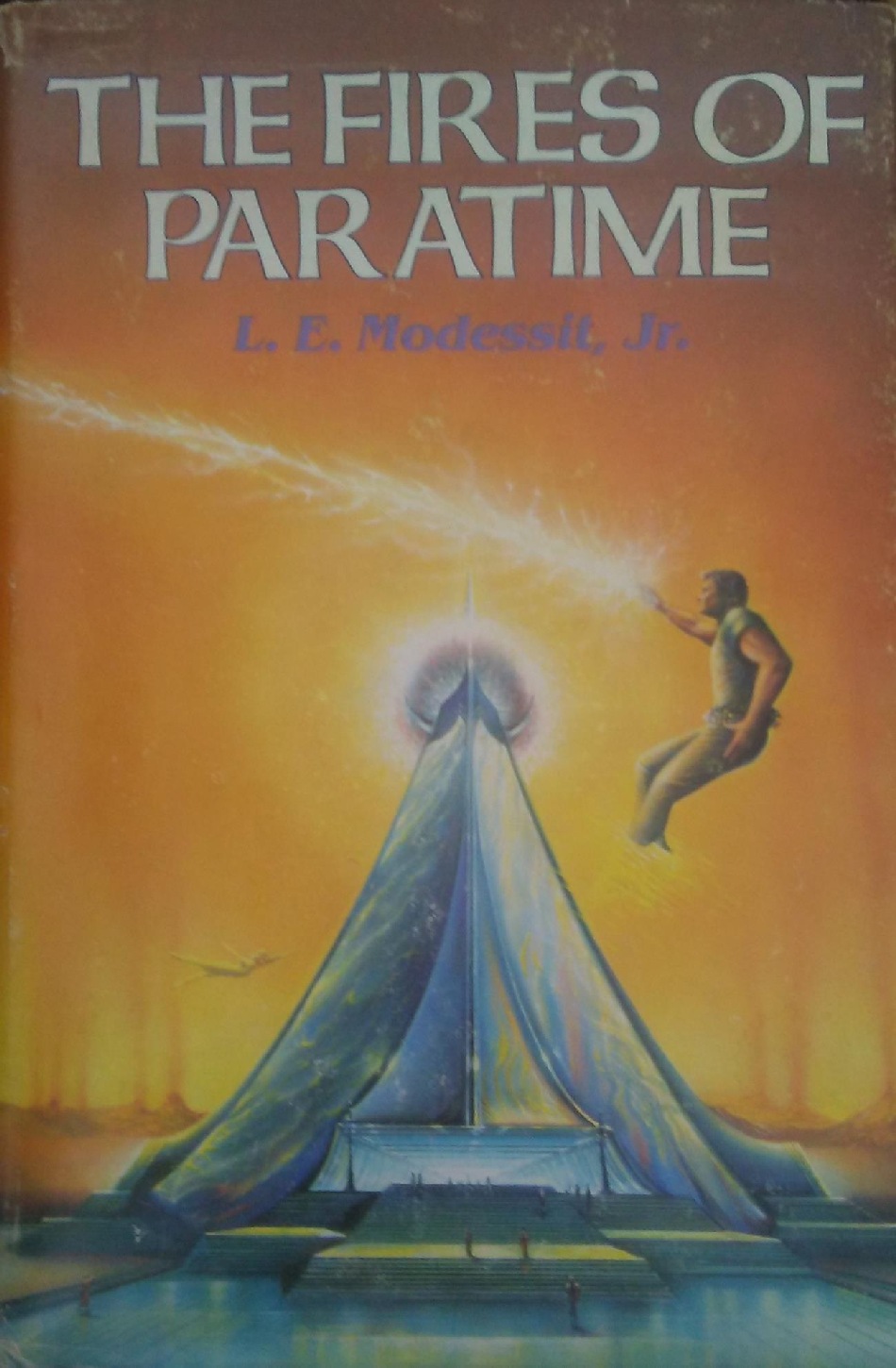 Click for larger image
Click for full wraparound cover
FluffyGhostKitten Comments: Dude, 'flying by the seat of your pants' is a figure of speech!
Published 1983
Tagged with: +1 Protection from Spelling • anatomical issues • fireworks • flying • flying dude • font problems • footloose • L.E. Modesitt Jr. • phallic structure • Ron Walotsky • SFBC • Timescape Books