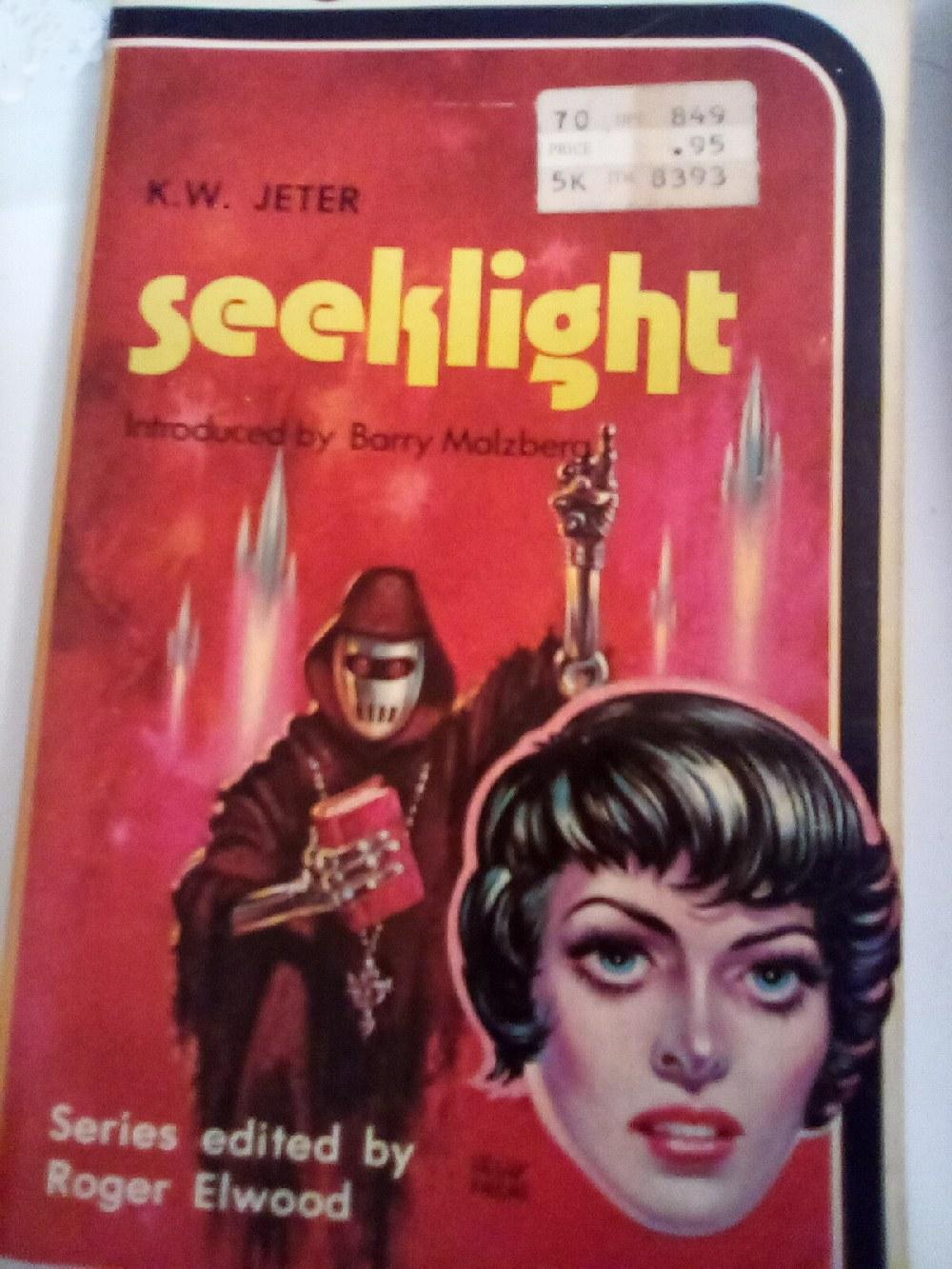 Click for larger image
GSS ex-noob Comments: These are being slowly taken in to the used bookstore. Who seem to be recycling them — I don't get any money, but I got these for free and now they're out of the house. Considering the price of gas, I'm losing a bit of money!
At any rate: #1! Setting the standard.
Published 1975
Tagged with: books on the covers of books • floating head • hoodie • K.W. Jeter • Kelly Freas • Laser Books • mainstream religion • robot priest • Roger Elwood • swingin' medallion