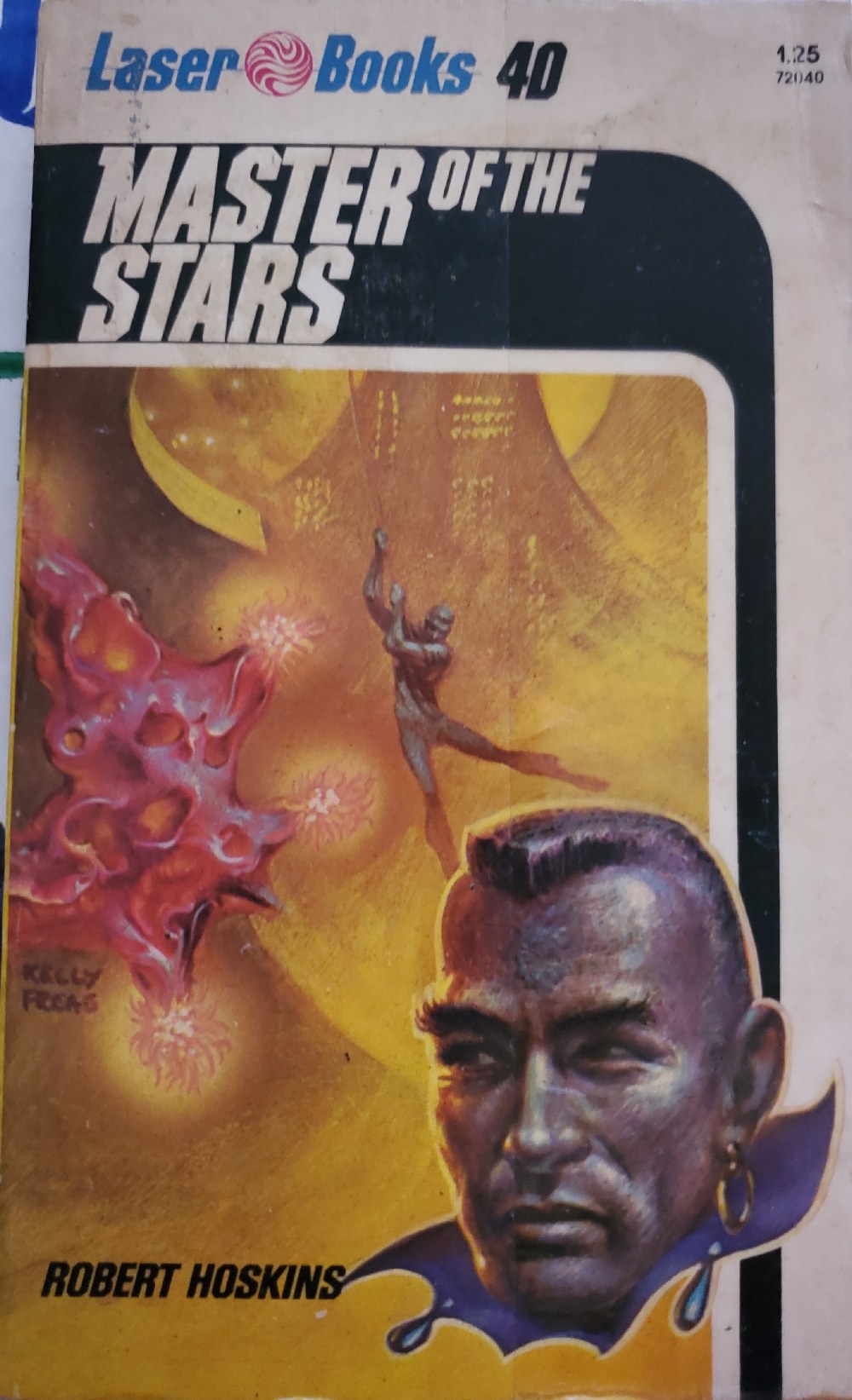 Click for larger image
Ryan Comments: Cirque du Soleil…in SPAAAACE.
Published 1976
Tagged with: ear rings • floating head • Kelly Freas • Laser Books • Robert Hoskins • strange artifact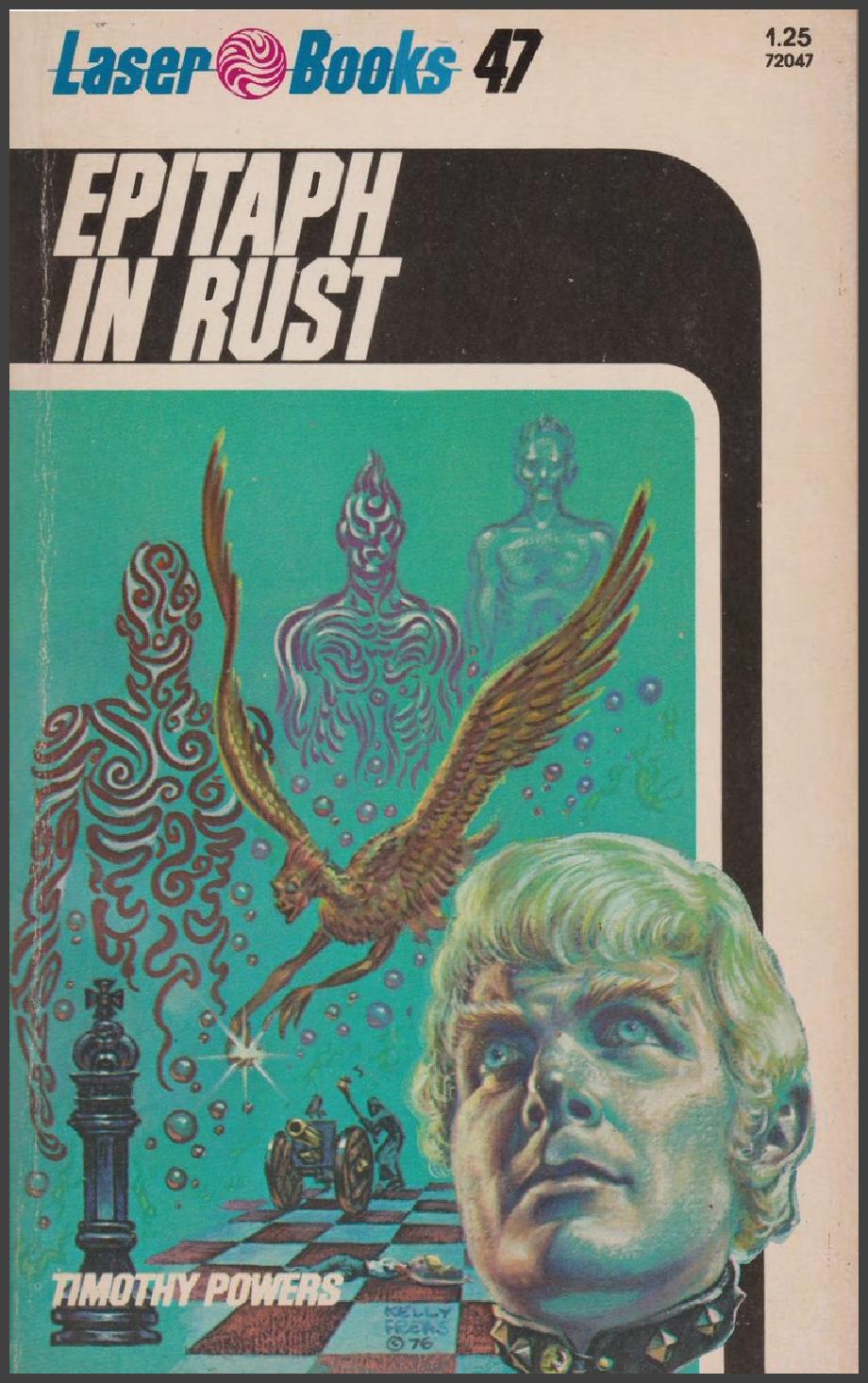 Click for larger image
Joachim Boaz Comments: "The Adventures of a Monk in Bondage"
Read the back cover blurb over at Joachim's most excellent SF Ruminations blog!
Published 1976
Tagged with: cannon • chess • dog collar • dude • Kelly Freas • Laser Books • strange creature • Timothy Powers • Ting! • weird pecs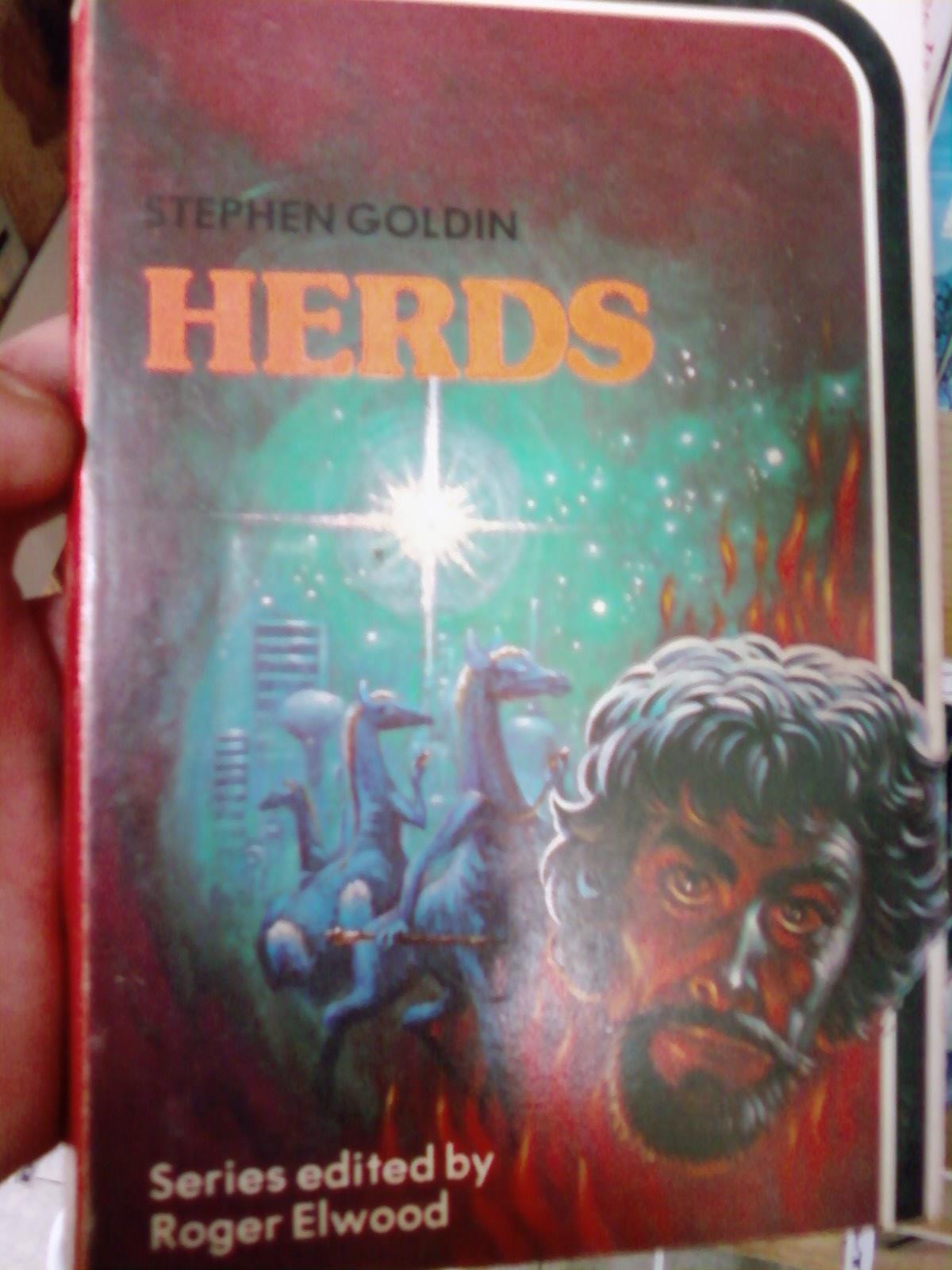 Click for full image
John Comments: There isn't a joke I could make that would trump the description on the back – "The wife of a powerful figure in CA is found brutally murdered in the couple's lonely mountain retreat. Wesley Stoneham made certain that all the evidence concerning the murderer of his wife pointed to a nearby hippie community. He had 3 goals in mind: to get rid of his wife, to drive out the hippie commune, and to enhance his own power in the state. He was at the point of achieving them all when Garnna, from the peaceful planet of Zartic finally made contact with Debby, a hippie from the commune, who had problems of her own. Then, Stoneham's troubles began." OF COURSE I BOUGHT THIS RIGHT AWAY!
Published 1975
Many thanks to John!
Tagged with: aliens • beard-wielding • dinosaur • dude • fire • Kelly Freas • Laser Books • Roger Elwood • space • Stephen Goldin • strange creature