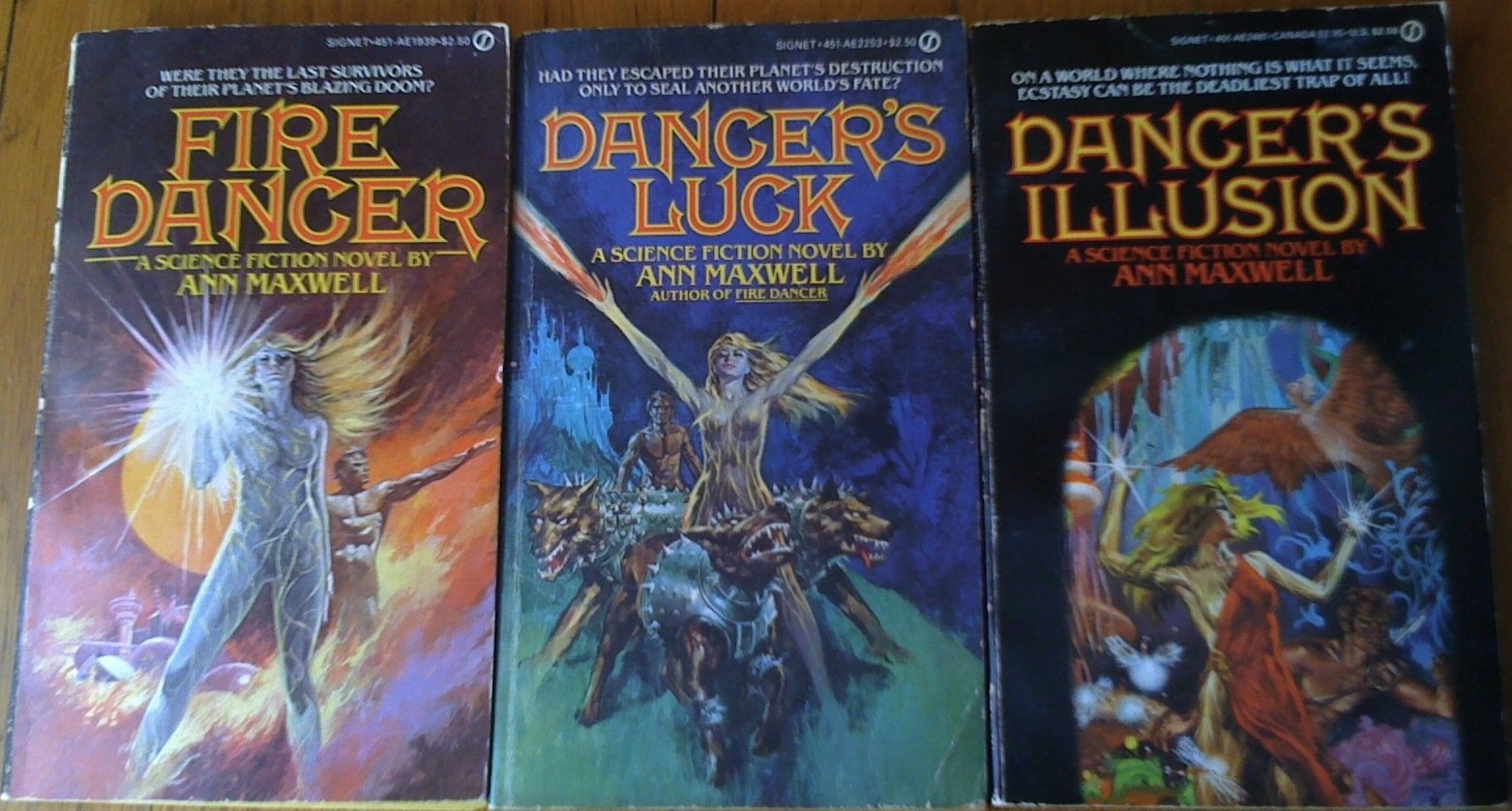 Click for larger image
Zoom in to further enjoy Fire Dancer, Dancer's Luck, and Dancer's Illusion!
Good Show Sir Comments: One of our little birds sent us a link to the Smart Bitches Trashy Books blog from a few years past, wallowing in the glory of terrible Ann Maxwell book covers. We've skewered a few in the past such as this one, and this one. This Signet series of "Dancer Series" covers has us doffing out hat and saying Good Show Sir! Good show, indeed.
Sadly, all three covers are by a graduate of the Unknown Artist Institute, as per isfdb.org.
Published 1982, 1983
Tagged with: Ann Maxwell • damsel • Dancer Series • dog collar • dogs • dude • fingerbeams • lens flare • muscles • Signet Books • starkers • Ting! • Unknown Artist Institute