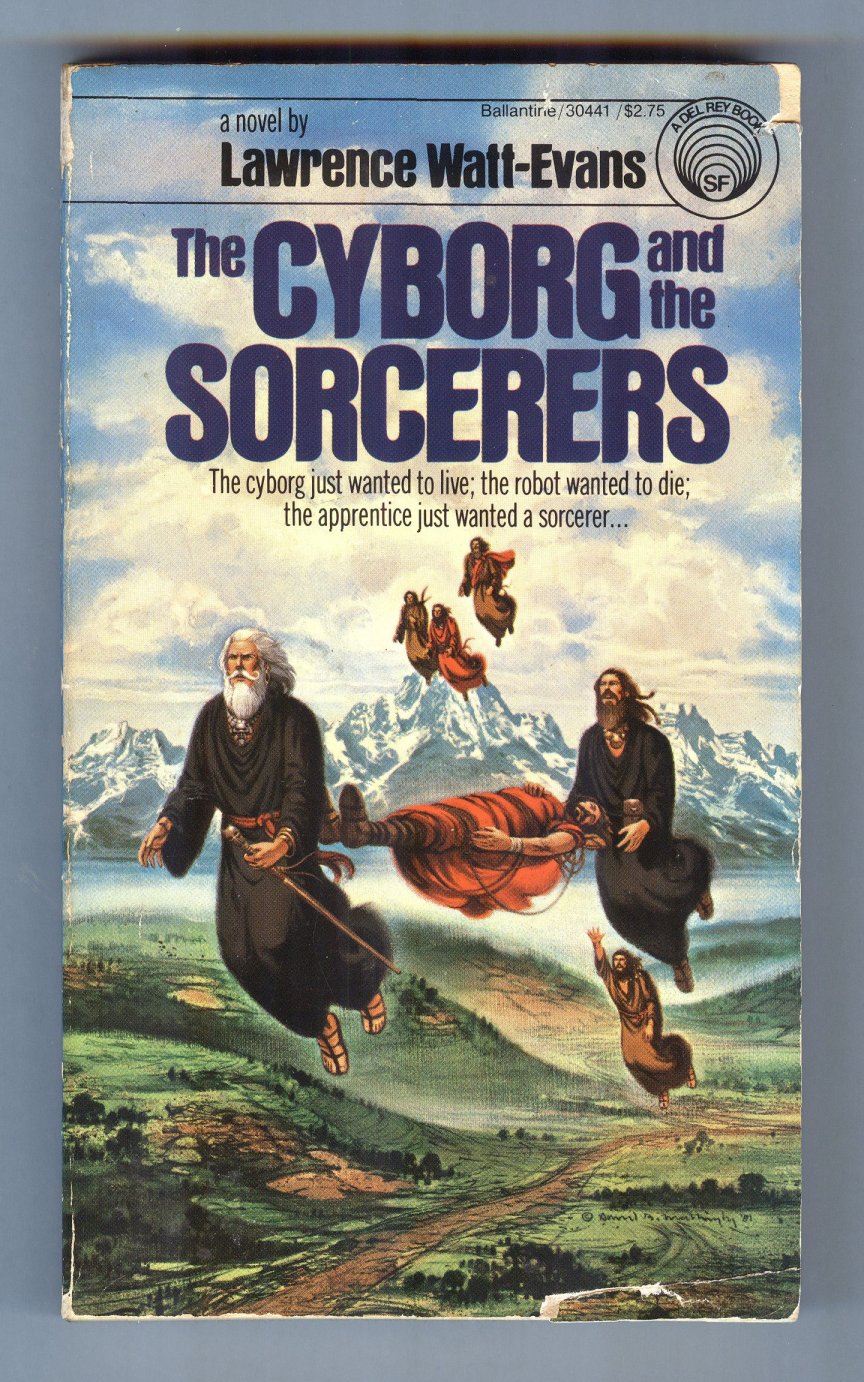 Click for full image
Bibliomancer Comments: After a wild night of drinking, God and Jesus fly the Holy Ghost to the emergency room.
Published 1982
Tagged with: "a novel" • A Del Rey Book • beard-wielding • David Mattingly • dude • flying • god • Lawrence Watt-Evans • long haired men • mighty moustache • mountains • neo-jesus • robes • staff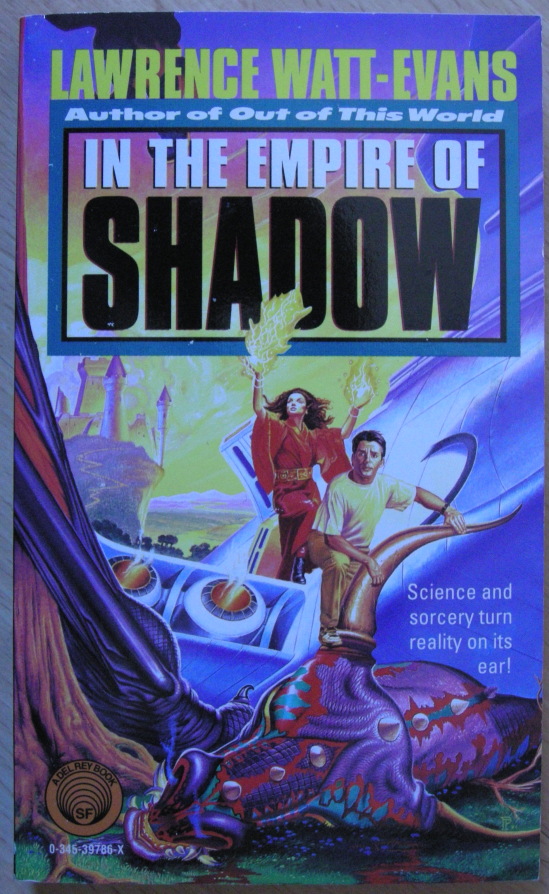 Click for full image
Andy Comments: The art department obviously wanted to cram as much as possible in (even though this is apparently the second novel in a trilogy). I wouldn't be surprised however if it was an image ripped from the text. I really like the bloke standing on the ear of dragon – it seems to go well with the tag line. The spaceship is supposed to be vivid purple (the first line of the book) but is obviously out-done in the purple stakes by the dragon.
Published 1995
Ah the days of… yellow jeans…
Many thanks to Andy!
Tagged with: castle • damsel • Del Rey Books • dragon • dude • fire • horns • jeans and a t-shirt • Lawrence Watt-Evans • magic • magical weapon • Peter Peebles • planets • space ships • strange creature • Worlds of Shadow Trilogy