Badger Books are the bomb! Stinkbomb. We've gotten a number of Badger covers over the years, most of which have sat unused (mainly because Tag Wizard couldn't meet the high bar we set for alt-text humour). So we figured if we piled enough Badger Books into one heap they would reach critical mass and burst into flames, solving our problem.
So let's have a go at our first Badger Books Megapost. Today's theme is
Damsels in Distress,
or, Badger those Babes!
or, BEHIND YOU! RUN!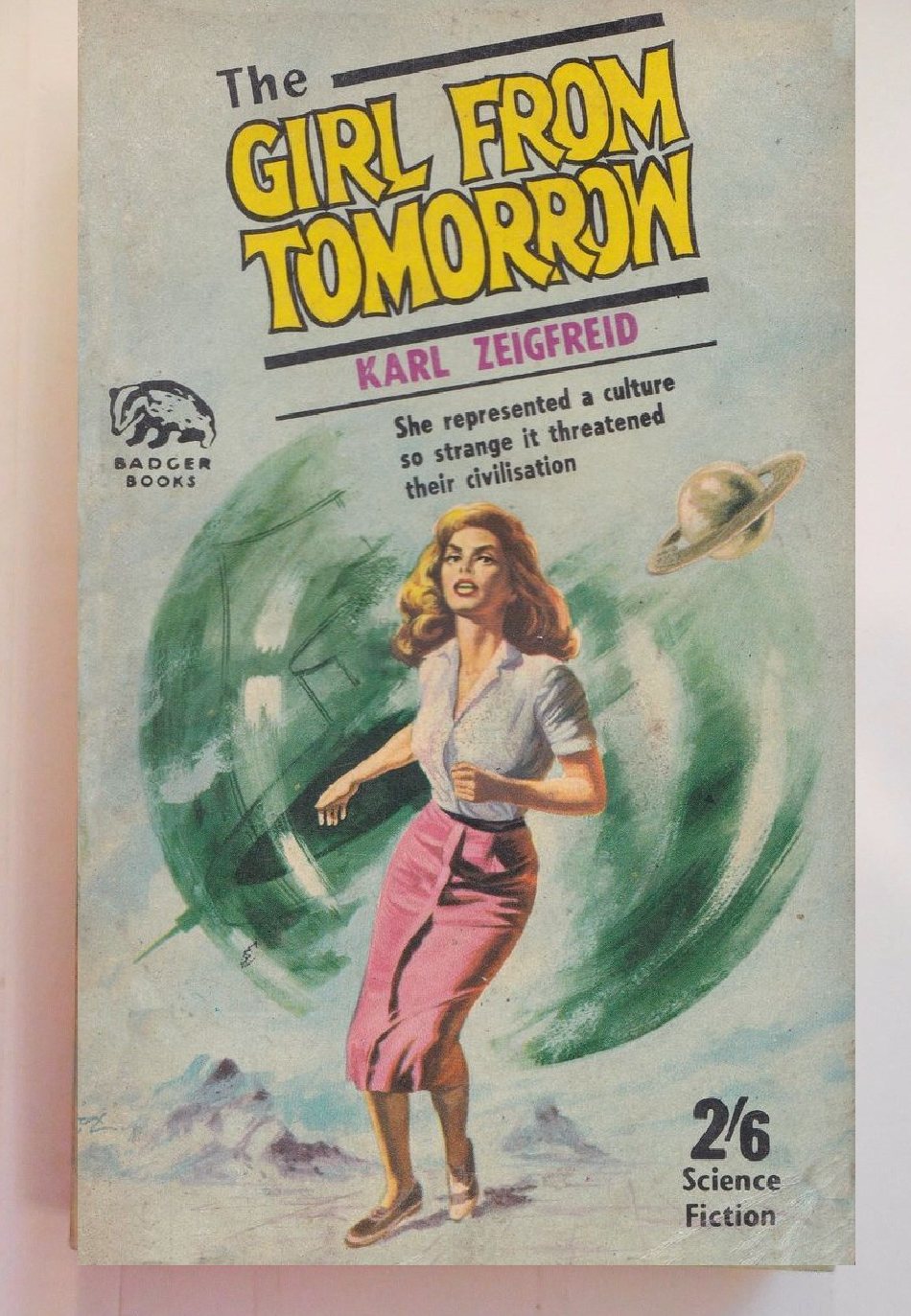 The Girl From Tomorrow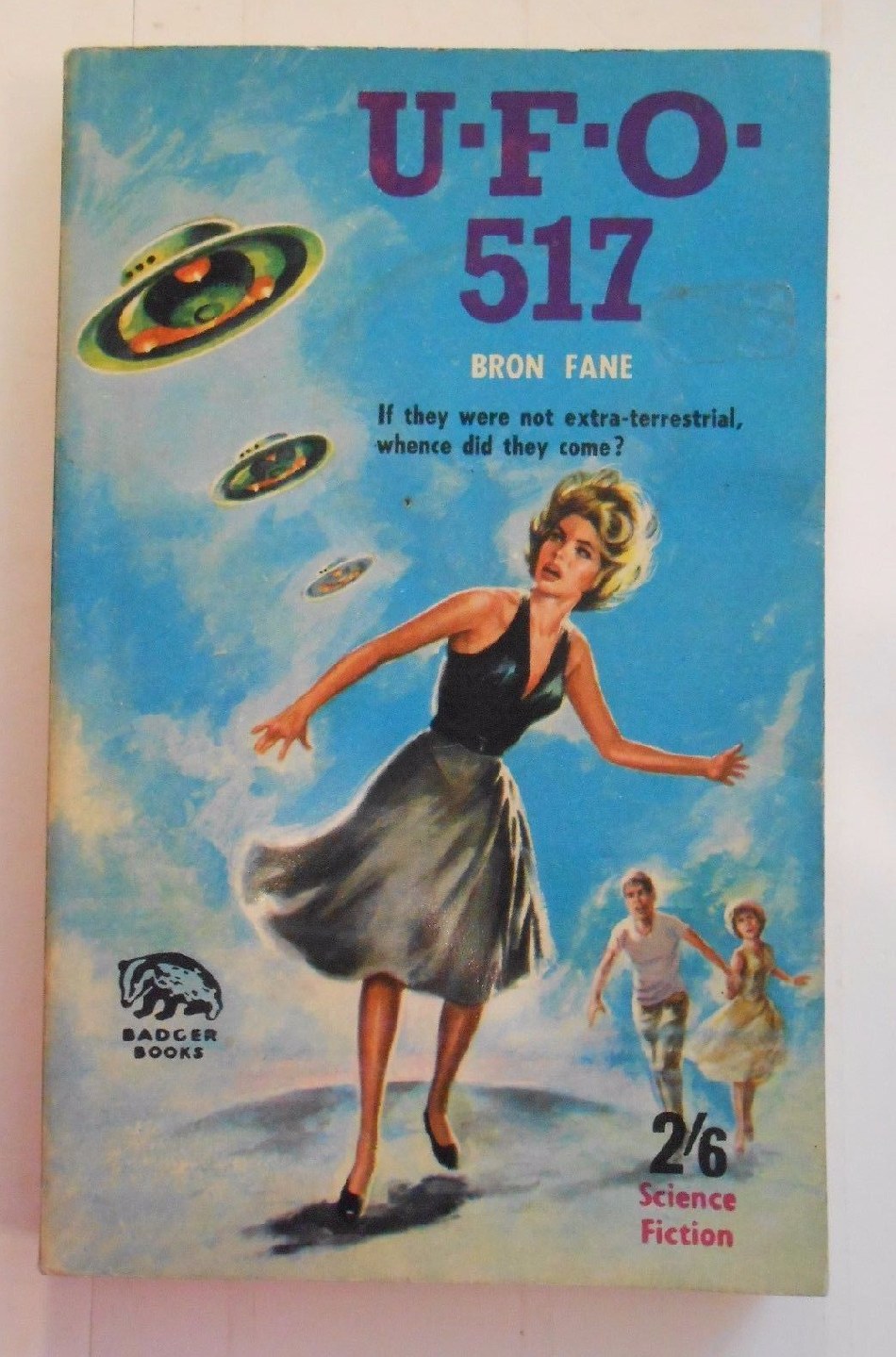 U.F.O. 517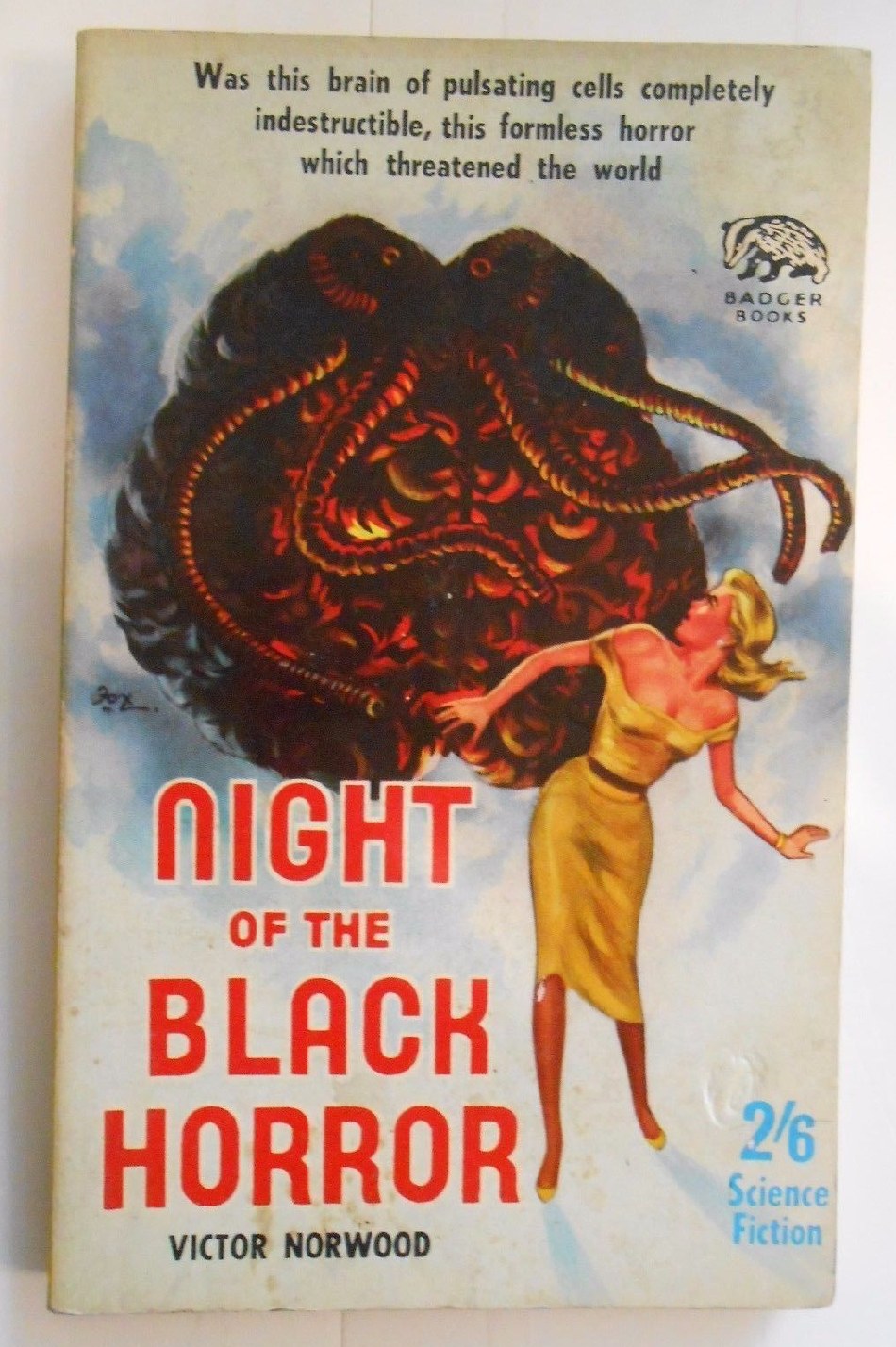 Night of the Black Horror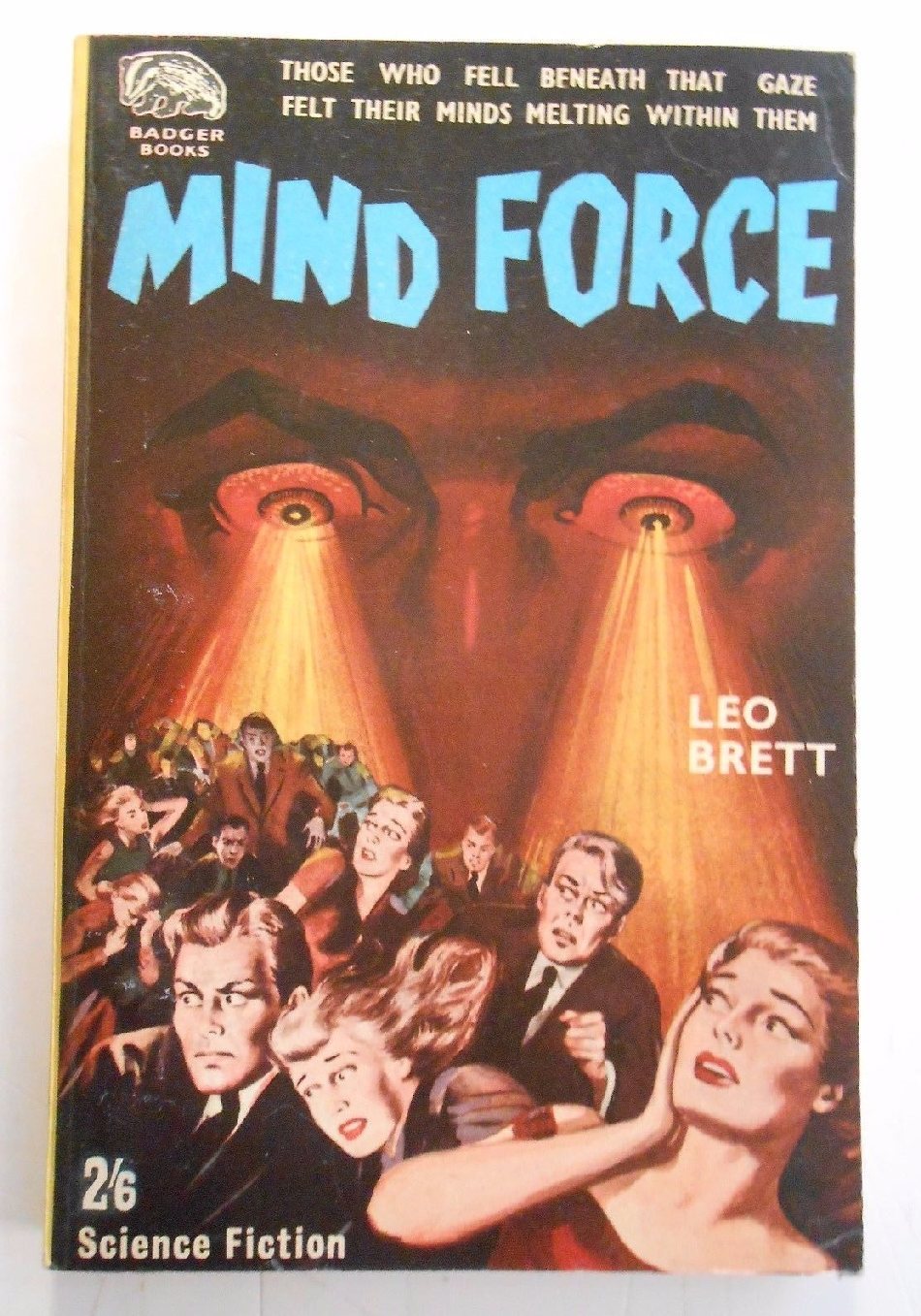 Mind Force
Good Show Sir Comments:
1. "I come from the future to … rock your world!"
2. Whence did they come? Thence must we run! Hence.
3. "Get away from me, Nerd!"
4. This is where you'd expect to find Bow-tie Man!
Thanks to Marvin and Roger T. for sending these bad boys in.
Published 1961, 1965
Tagged with: anatomical issues • Badger Books • BEHIND YOU! • Bron Fane • cleavage • crowd scene • damsel • dude • fear • flying saucer • font problems • glowing eyes • H. Fox • Karl Zeigfreid • Leo Brett • Lionel Fanthorpe • MEGA POST • Patricia Fanthorpe • planets • RUN! • sensible shoes • sky-eyes • space brain • strange creature • tentacles • Unknown Artist Institute • Victor Norwood