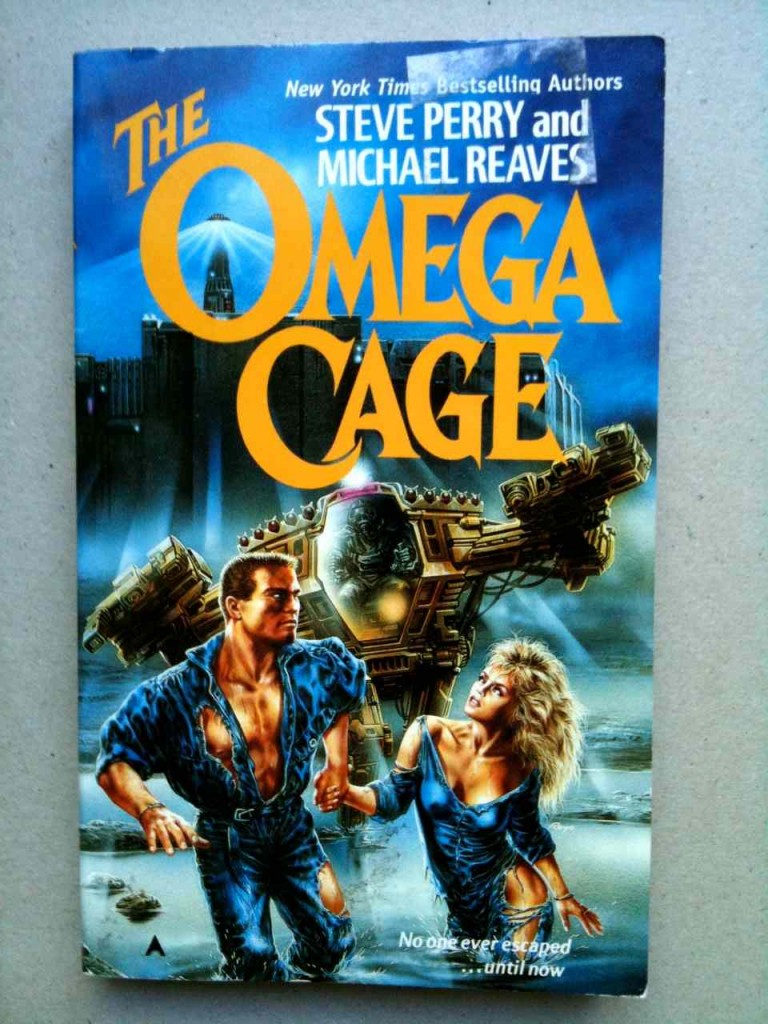 Click for full image
So when people escape from prison what usually happens to them? That's right, their clothes rip. So the guy will be showing his well shaved muscle bound chest where as the women will show basically everything. We'll have that, but with Mechs too! Because what cover isn't improved with the addition of Mechs?
Thanks to Christopher!
Tagged with: Ace Books • BEHIND YOU! • damsel • dude • Khadaji series • Luis Royo • Matador series • Michael Reaves • muscles • robots • space ships • Steve Perry