These collections of books were submitted by Eron Rauch. Thanks to Eron for making my day full of Icelandic volcano ash that little bit easier! Check out Eron's site www.eronrauch.com which shows off some of his great photography, some of it also brilliantly nerdy!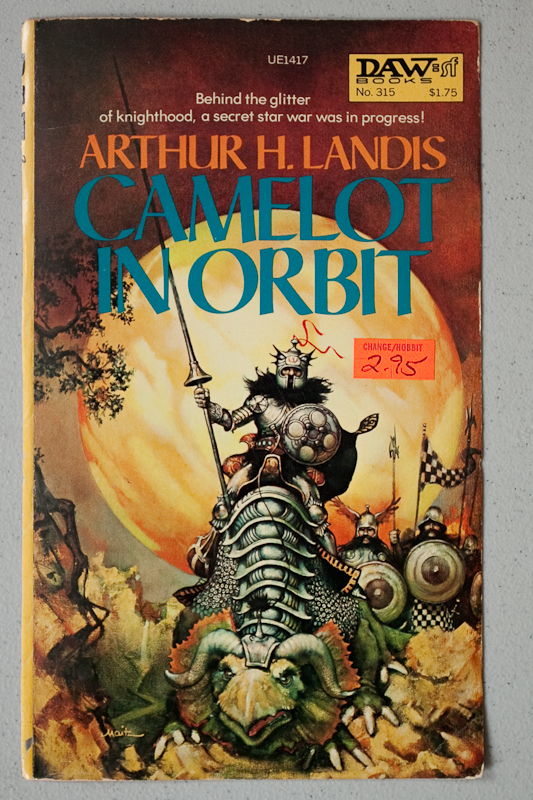 Click for full image
Eron Comments: The first of three in this series. I mean, how else do I explain it more than the title "Camelot in Orbit", except I don't really understand logic of the title, since they seem to be on another planet. I guess technically that planets are in orbit, but that's rather redundant. Also, King Arthur seems to be riding a beaked dinosaur that is so pathetic that He-Man would be caught near it. I mentioned that before right? A fecking armored dinosaur.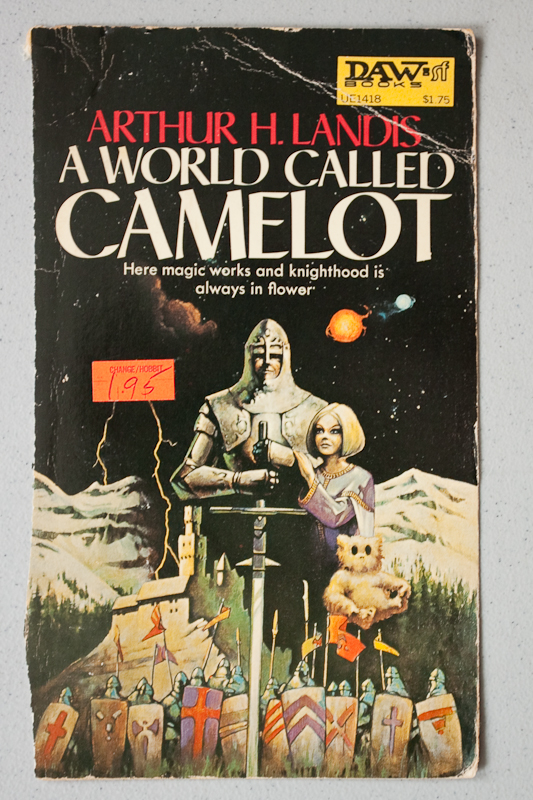 Click for full image
Eron Comments: The second in the series, I think, I mean it's hard for me to care really, but this cover is passably bad until you notice the creepy-as-sin inbred ewok/mogwai knock-off sitting just to the bottom left of the girl. Staring. Into your soul with hollow black eyes. Seriously the stuff of nightmares.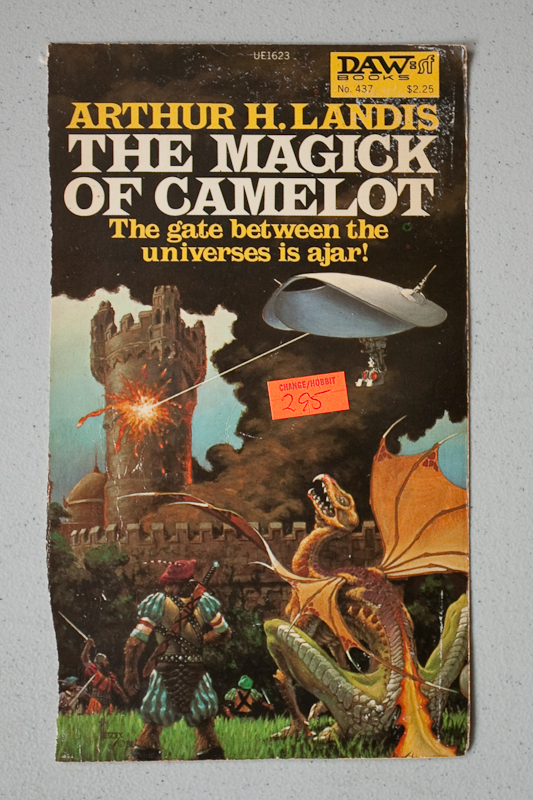 Click for full image
Eron Comments: The third in this utterly original series. Which features "Magick" with the added "k" which must mean serious fantasy is about to be had! In addition, we get a phenomenal rendering of the back of some random knight and a severely constipated dragon trying desperately to crap himself in terror at the War of the Worlds spaceship blowing the hell our of it's castle with a laser that comes from nowhere.
Tagged with: Arthur H. Landis • bladed weapons • Camelot series • castle • DAW Books • dragon • frickin laser beams • knights • lance • lizards • planets • shields • space ships • strange creature • sword • Thomas Barber Jr

26 Responses to "Camelot Collection"
Leave a Reply