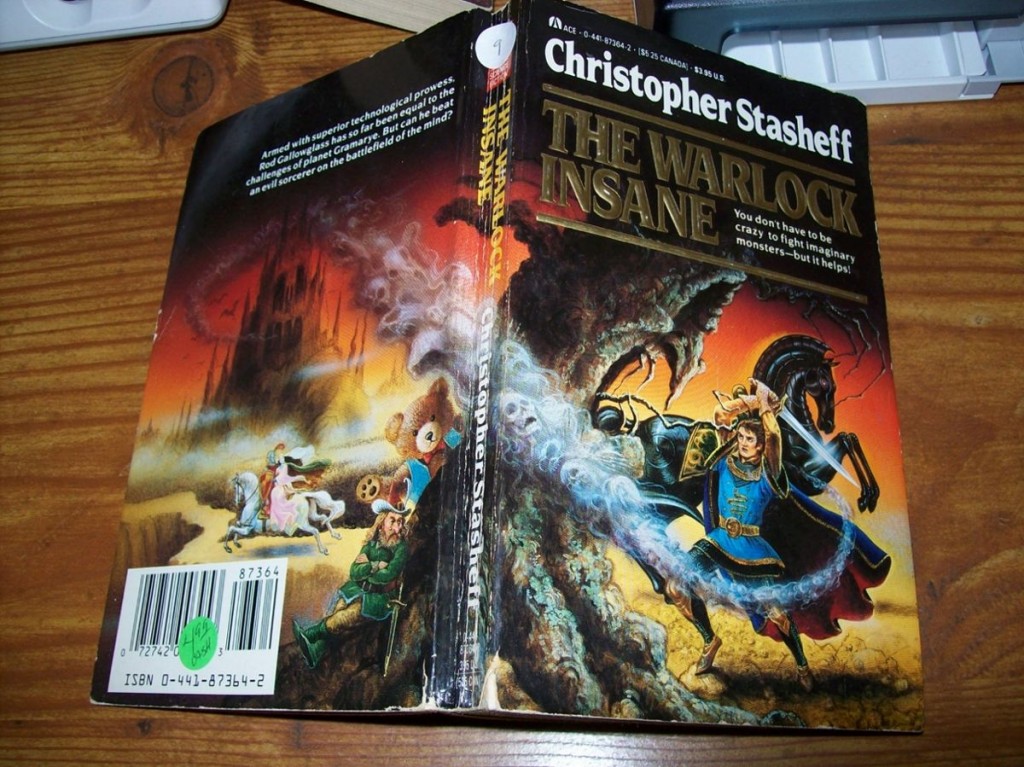 Click for full image
Jen Comments: A warlock and his robotic horse battle a carnivorous tree who collects stuffed animals and leprechauns, while farting evil smoke into the mouth of a nearby menacing castle. Meanwhile, a knight and his lady ride past, oblivious. Sadly, a surprisingly accurate depiction of the book. And yes, I paid $5 for it.
Insane thanks to Jen!
Tagged with: Ace Books • bladed weapons • bow-tie • call 555-orthodontic-emergency • captain's hat • castle • Christopher Stasheff • cloaks • dragon • dude • dwarf • evil • horses • knights • magic • once you see it • skulls a-poppin' • tasteful smoke • teddy people • waistcoat • Wizaaaaaaaard! • wraparound cover

34 Responses to "The Warlock Insane"
Leave a Reply