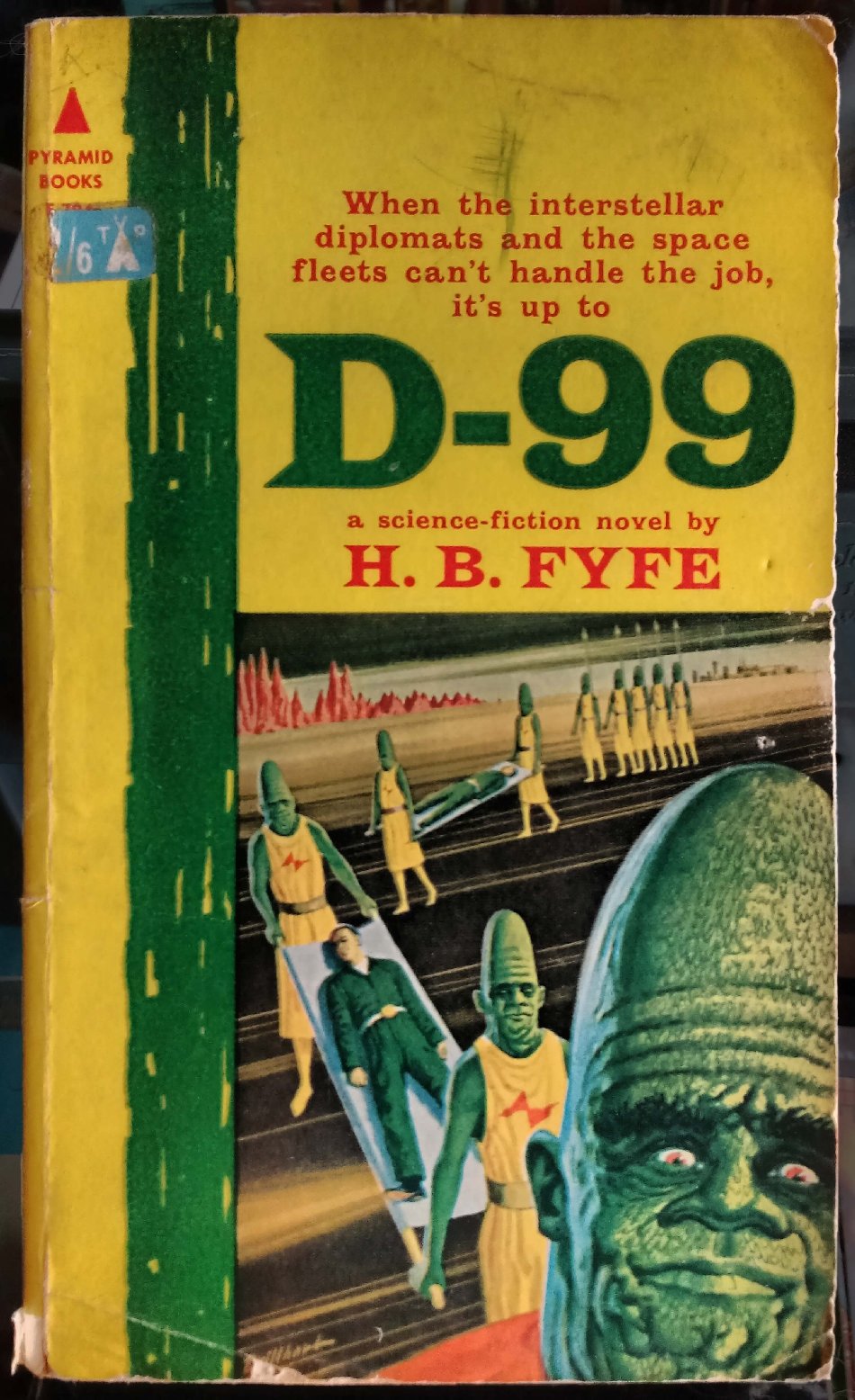 Click for larger image
Jonathan Comments: Alien selfie.
Published 1962
Tagged with: aliens • conehead • H.B. Fyfe • perspective problems • Pyramid Books • Ralph Brillhart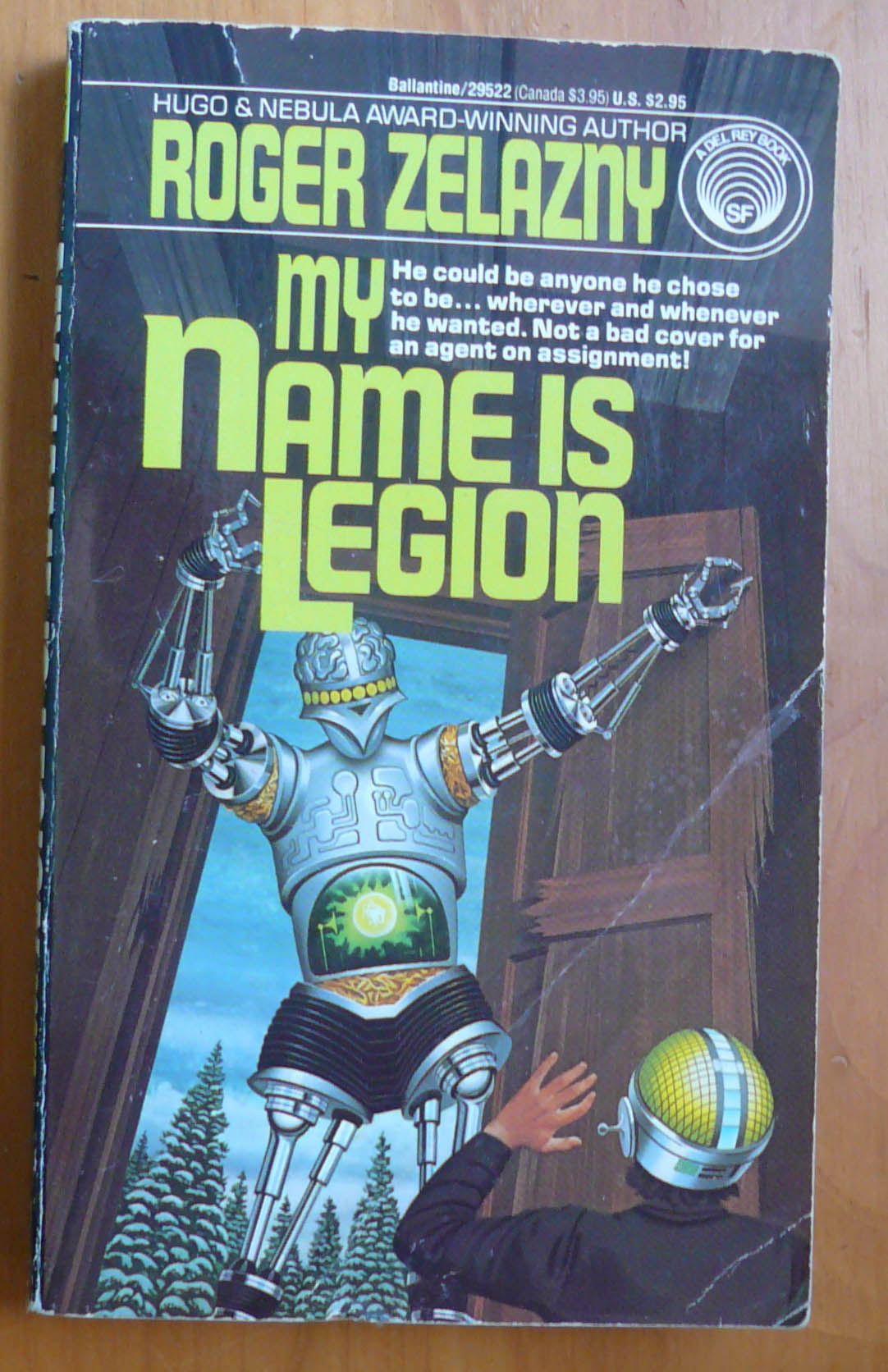 Click for full image
Ashton Comments: Help, I'm being attacked by a giant robot… whose torso is stuffed with… spaghetti? Maybe bring a fork.
Published 1981
Many thanks to Ashton!
Tagged with: Del Rey Books • dude • Ralph Brillhart • robots • Roger Zelazny • WTF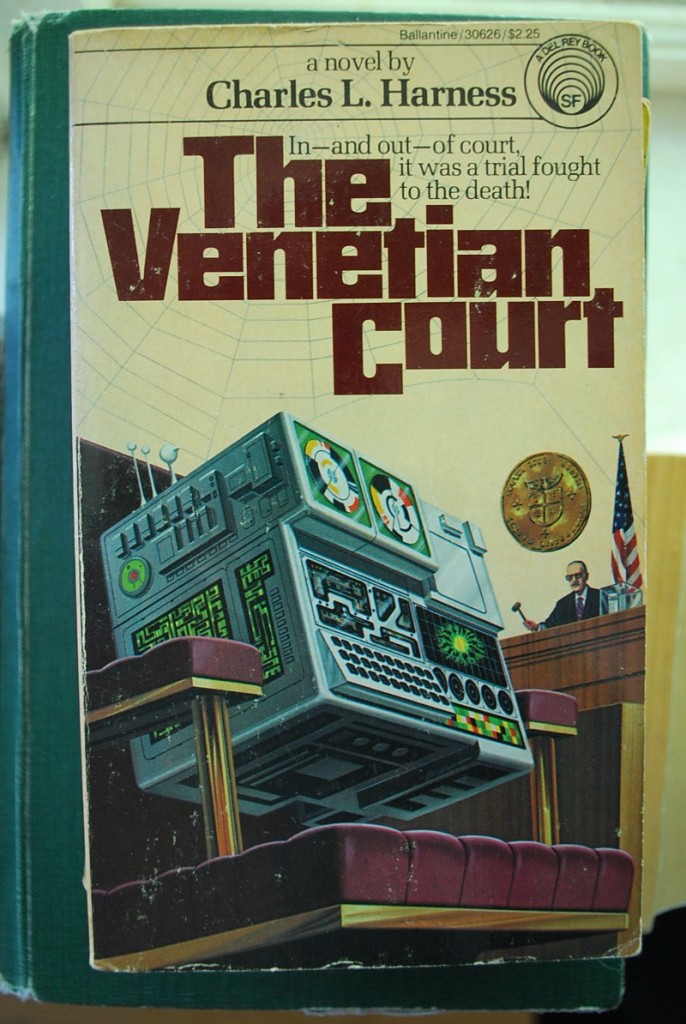 Click for full image
Sarah Comments: I love everything about this. The floating COM-PU-TOR in the witness chair. The fact that in the FU-TAR we still have traditional, human-run courts. The mobbed-up, dark-glasses wearing judge. The spider web.
I wish every computer looked like that! Many thanks to Sarah!
Tagged with: Charles L Harness • computers • Del Rey Books • Ralph Brillhart • robots • throne • Web of Intruige! • WTF