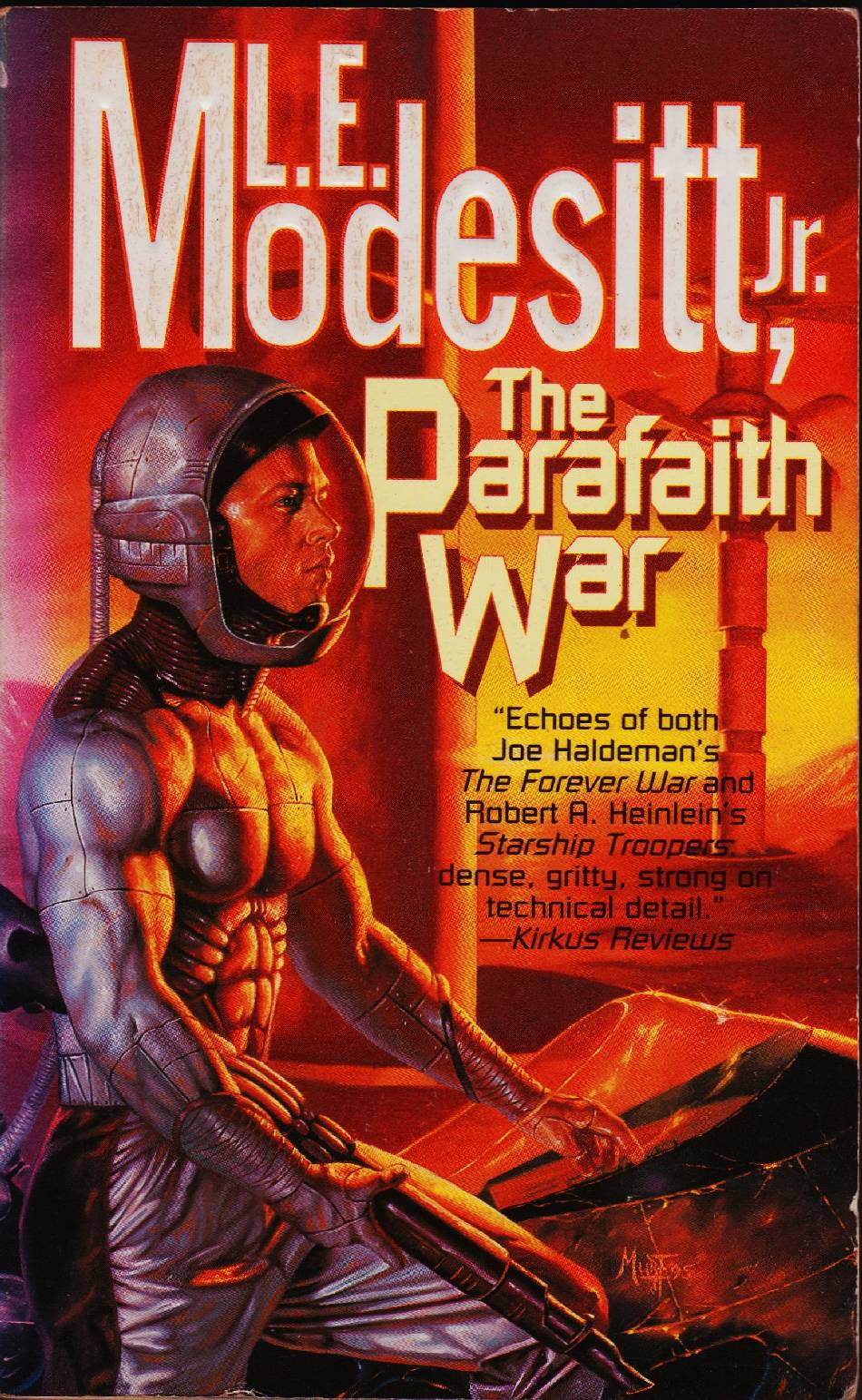 Click for larger image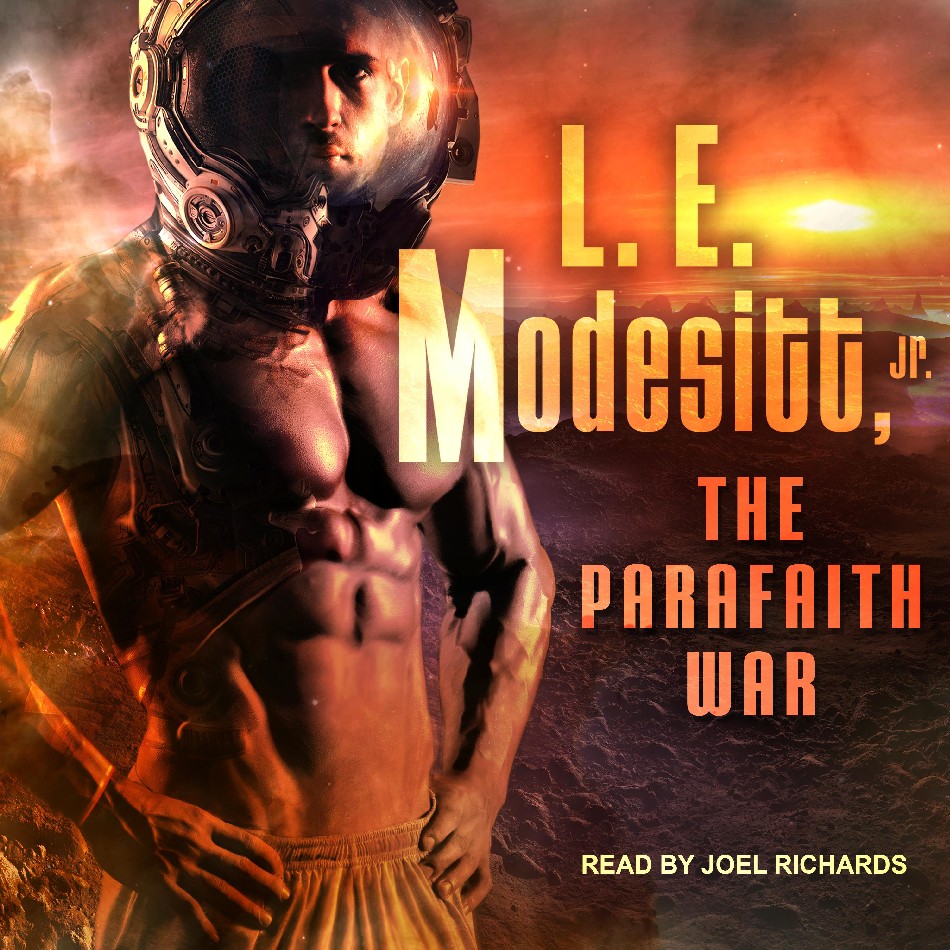 Click for larger image
It's a Two-fer Tuesday – A Pair of Parafaith Wars!
Kendall Art Direction: I said I want him studly, you can see his 12-pack through the form-fitting metal space suit! … Well, why else do you think it's called form-fitting?!
You know what? For the audiobook, just ditch the spacesuit; just show us the 6-pack. … Yes, I said 6-pack; we can't afford that 12-pack – it's just an audiobook!
Published 1997
Tagged with: arms akimbo • bubble helmet • dude • font problems • ill-fitting spacesuit • Joel Richards • Kevin Murphy • L.E. Modesitt Jr. • muscles • shotgun • sixpack abs • Tantor Audio • Tor Books • two-fer