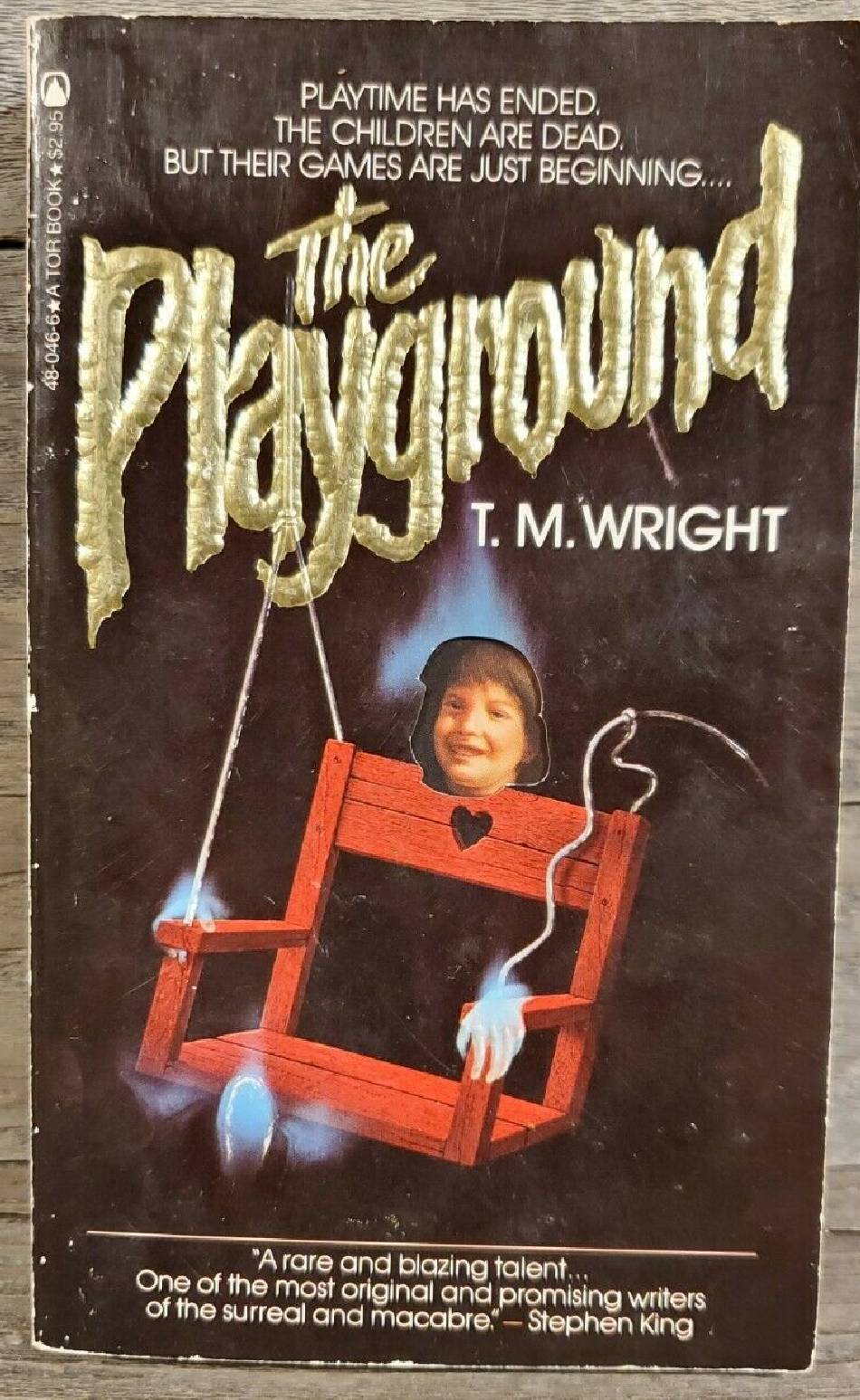 Click for larger image
Raoul Comments: "Evil children". Amirite?
Published 1982
Tagged with: collage • embossing • evil children • font problems • glow • swingers • T.M. Wright • Tor Books • Unknown Artist Institute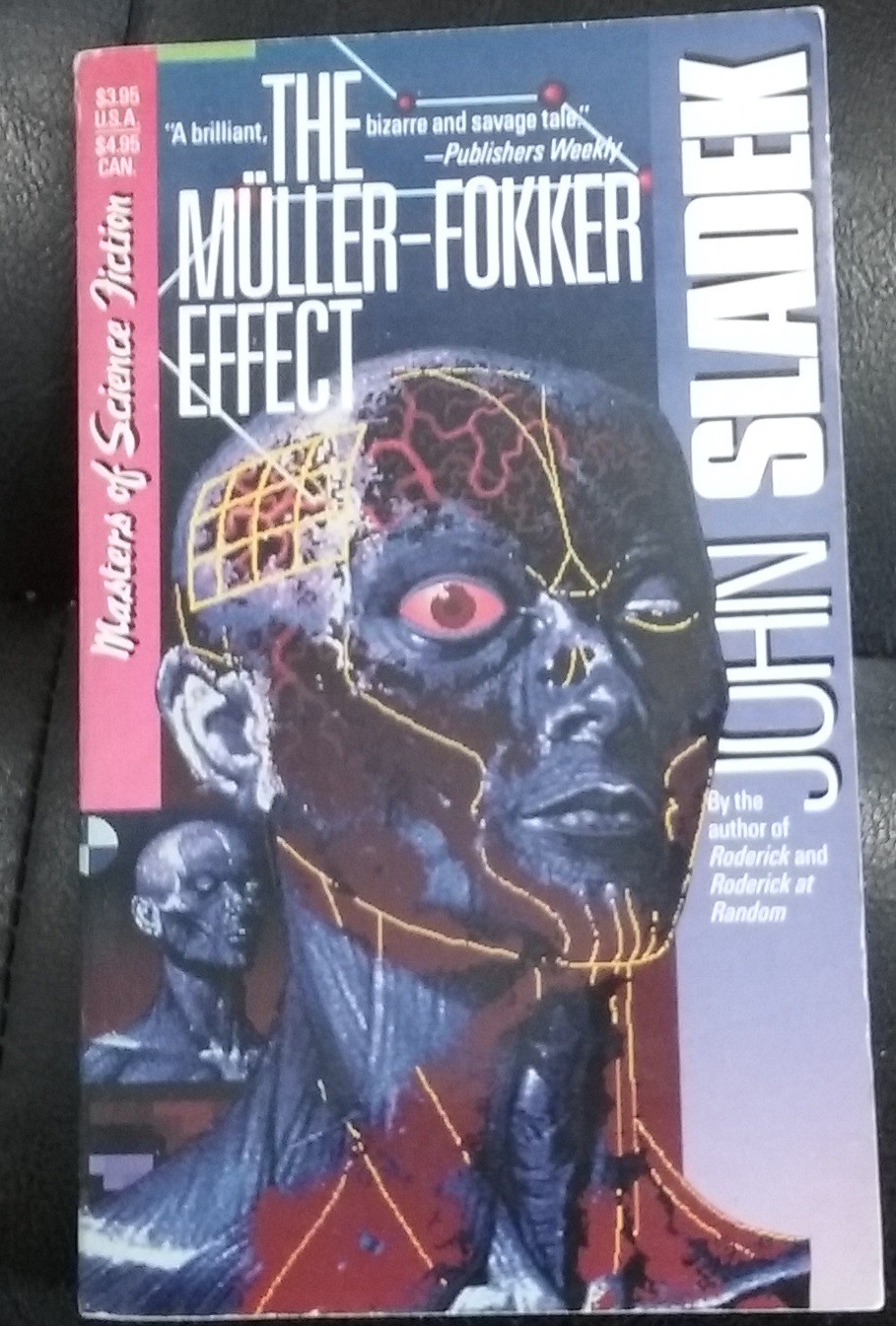 Click for larger image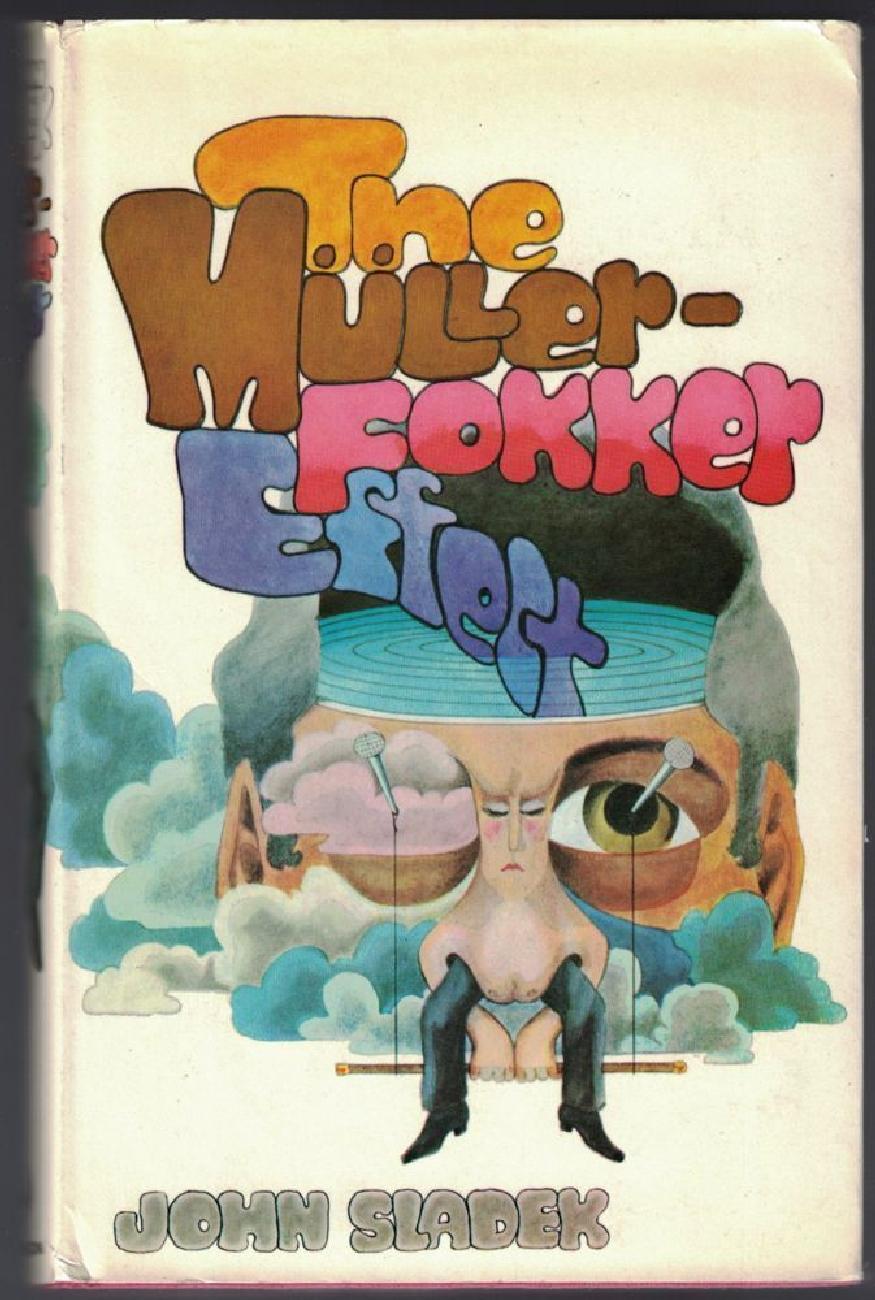 Click for larger image
It's a Two-fer Tuesday: Müller-What-The-Fokker Goings-on
#1 Tat Wood's Art Direction: "Look, we're late to this whole Cyberpunk thing but I've got the rights to a book about a guy being stored as data. It was published twenty years ago but we can kid the nerds into thinking it's hip and fresh. It's a comedy but for Chrissake don't let on."
#2 Good Show Sir Comments: Tat lays down the challenge, but I say you can never beat the first edition. Those hardcover publishers only hire the best artists.
Published 1990, 1970
Tagged with: Bill Botten • Carroll & Graff Books • dead eyes • eye-yi-yi • font problems • Hutchinson • John Sladek • living tissue over metal endoskeleton • my head aplode • nose • Ouch! • spectacular space chart • Spock ears • swingers • tasteful smoke • two-fer • Unknown Artist Institute • WTF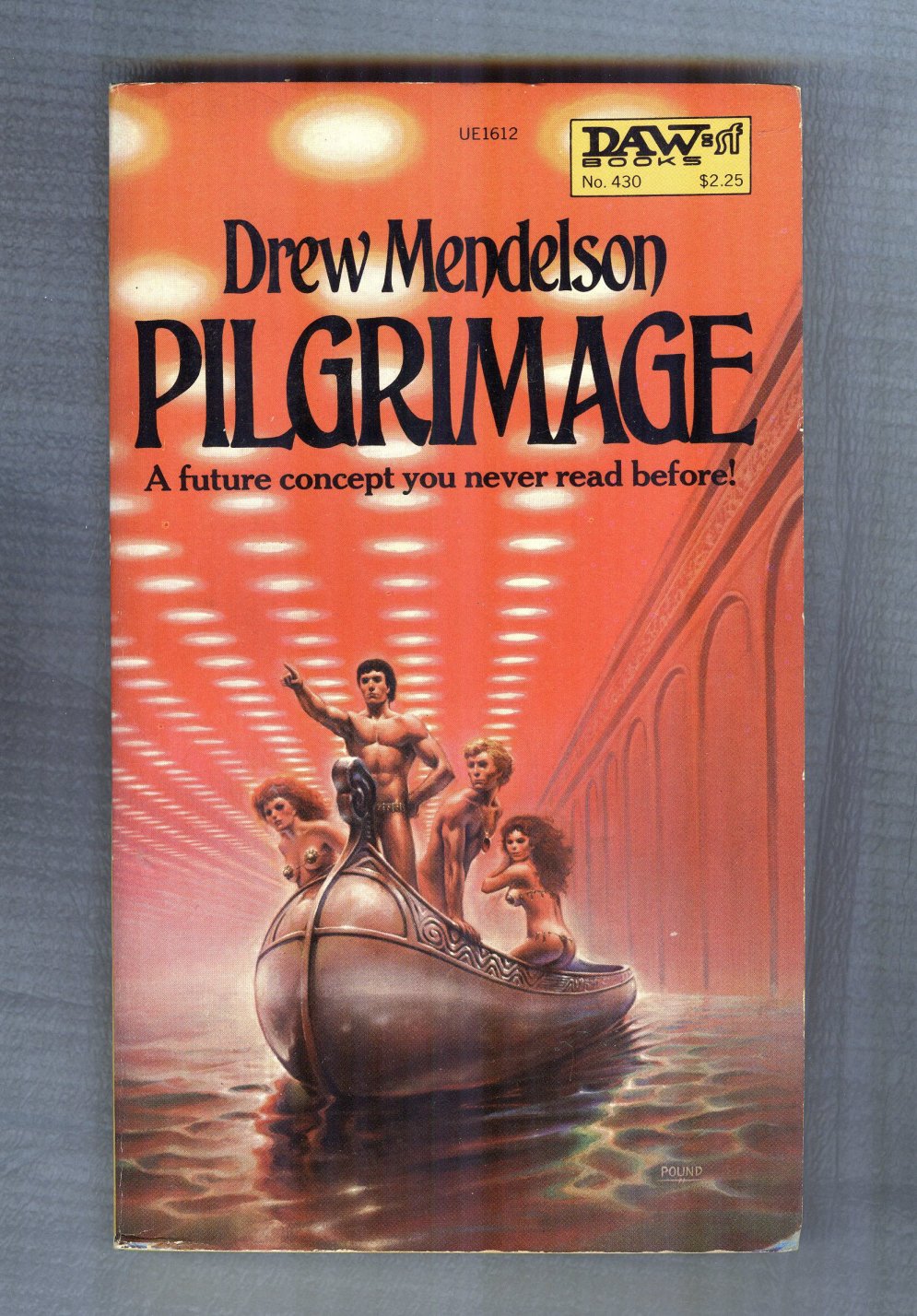 Click for full image
Good Show Sir Comments: She be hanging her arse off the poop deck.
Published 1981
Tagged with: big hair • boats • cleavage • damsel • DAW Books • dead eyes • devil's dumplings • Drew Mendelson • dude • John Pound • medallion • naked people standing in boats • Sir Mix-A-Lot • starkers • swingers • teat shields