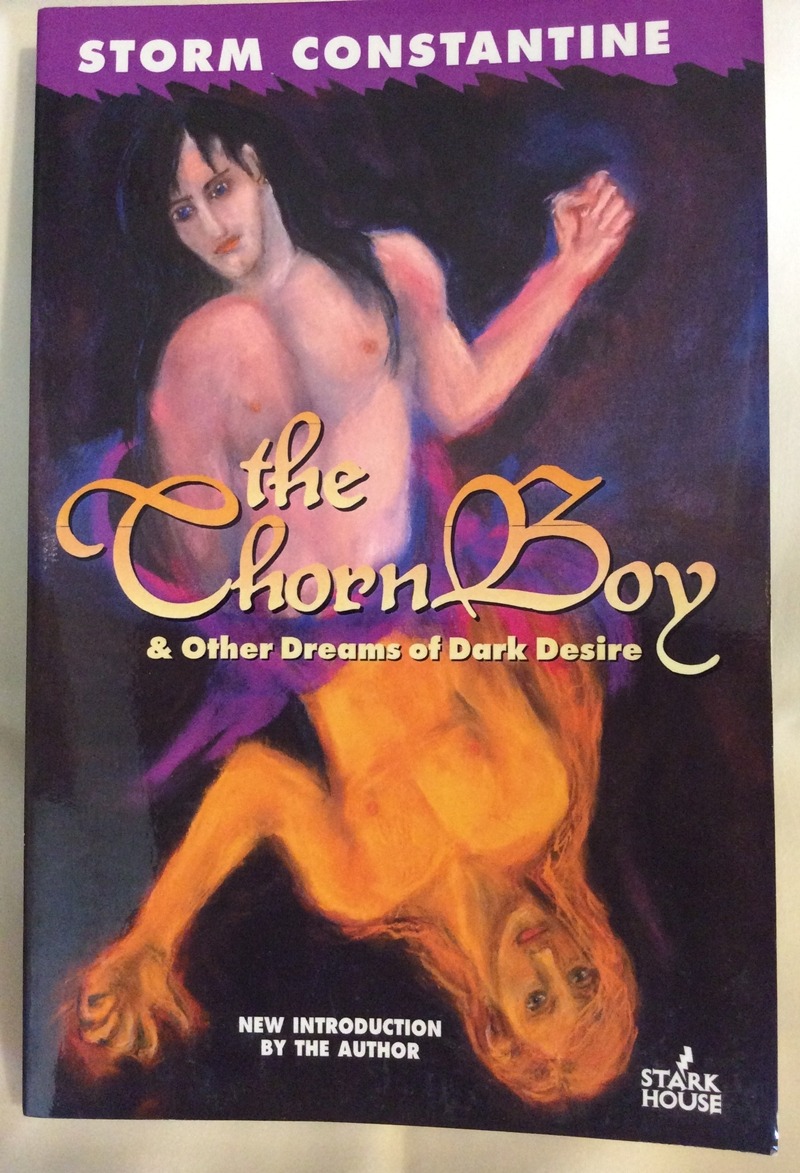 Click for larger image
Tracy Comments: Figure drawing class? Who needs that?
Published 2002
Tagged with: Campbell Shepard • dude • font problems • long haired men • Stark House Press • starkers • Storm Constantine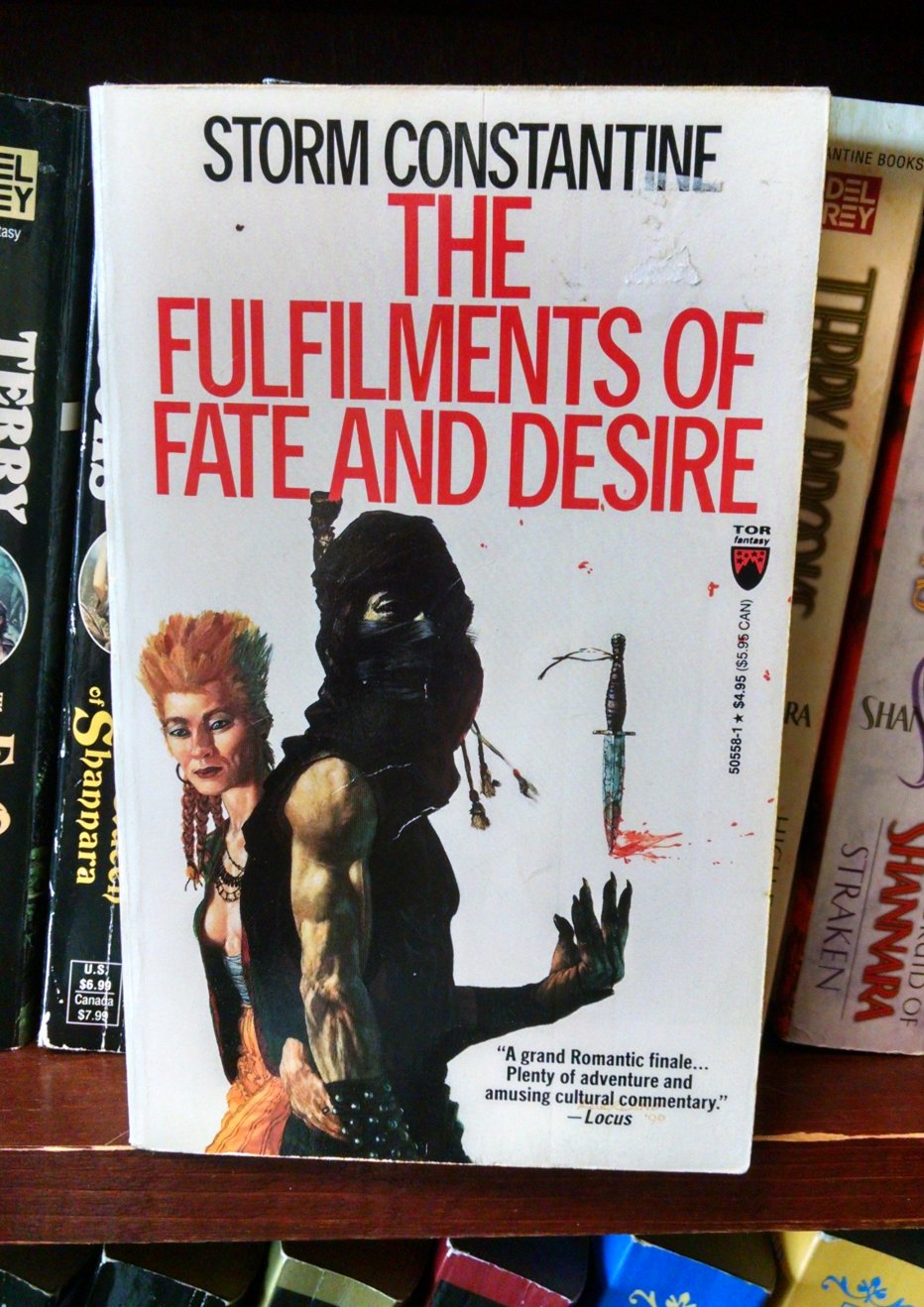 Click for full image
Good Show Sir Comments: Strong wind from the left or incoming knife from the right
Published 1991
Tagged with: damsel • dude • Haircut 100 • knife • Sam Rakeland • Storm Constantine • topknot • Tor Books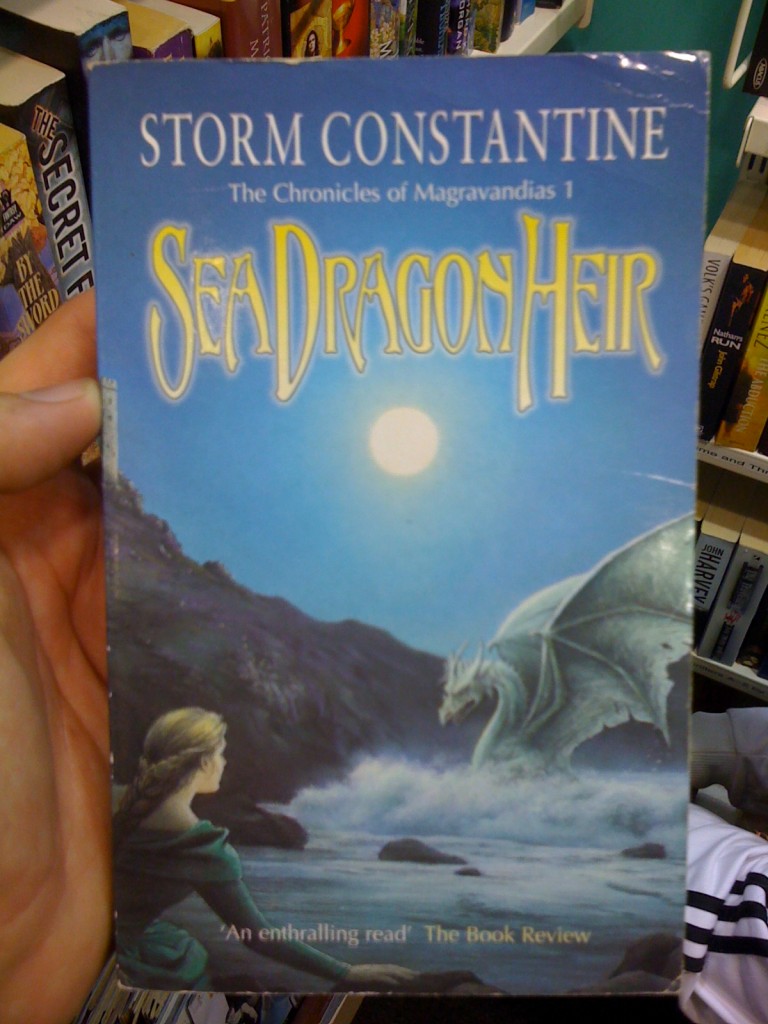 Click for full image
Do dragons wash themselves? I guess they'd have to. Who would want to ride on the back of a big stinking dragon, eh? Ah hahaha – so have one in the sea or something, scrubbing away. And have some damsel stumble across him. And though I kinda want them, best not draw any dragon 'bits'.
Tagged with: Anne Sudworth • damsel • dragon • Orion Books • Storm Constantine • The Chronicles of Magravandias series