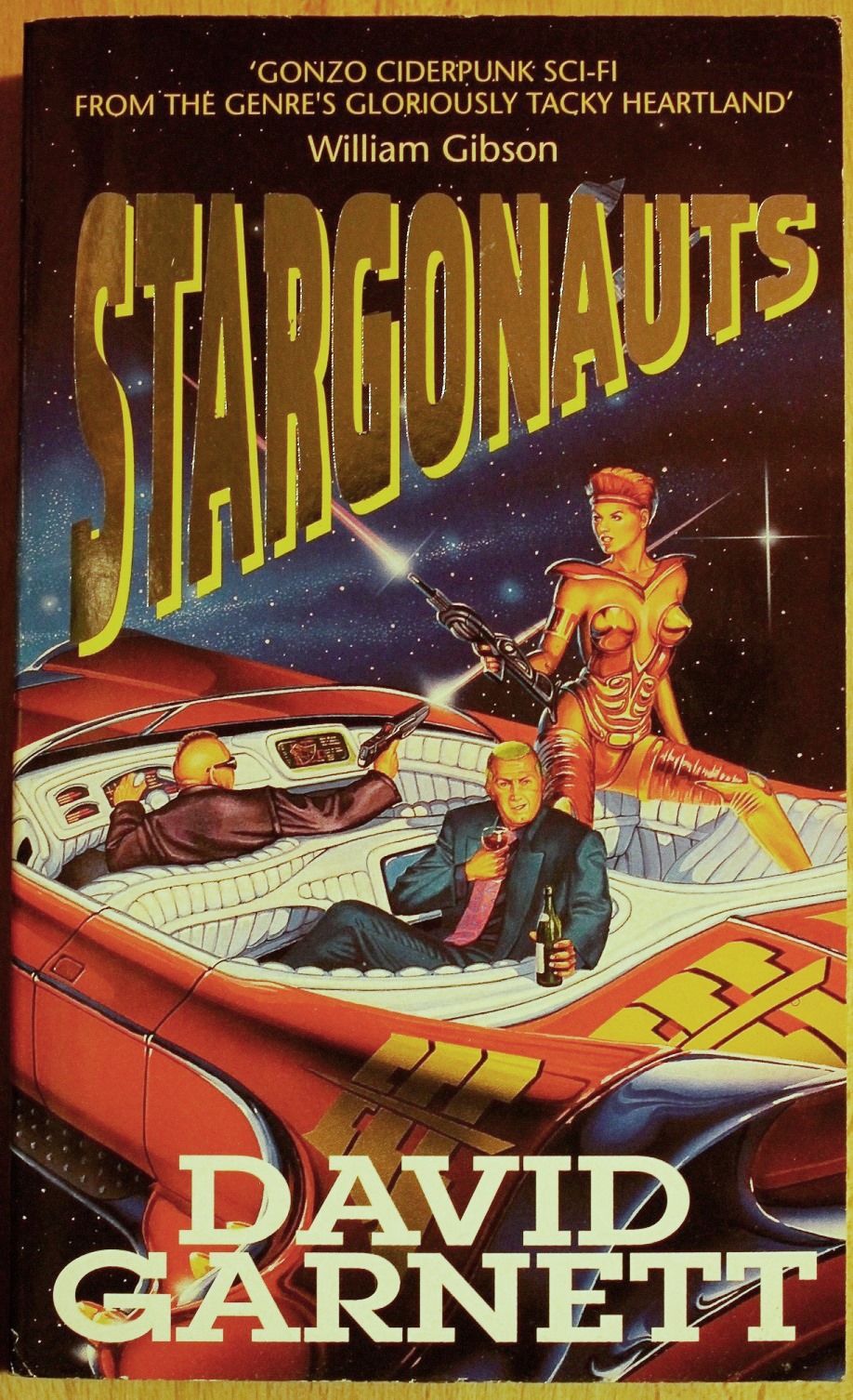 Click for larger image
Outis Comments: This one truly has it all. Car-like, no-roof spaceship? Check. Chrome trim? Check. Scantily clad dame? Check. Dramatic posing? Check. Drinking on the job? Check. Gratuitous discharging of beam weapons? Check. And lastly: William Gibson recommendation? It's there.
Published 1994
Tagged with: chainmail lingerie • corinthian leather upholstery • crotch armor • damsel • David Garnett • drunkie • dude • font problems • frickin laser beams • Haircut 100 • Mike Posen • mohawk • Orbit Books • pew pew pew • space • suits you • sweet ride • teat shields • Ting!

67 Responses to "Stargonauts"
Leave a Reply