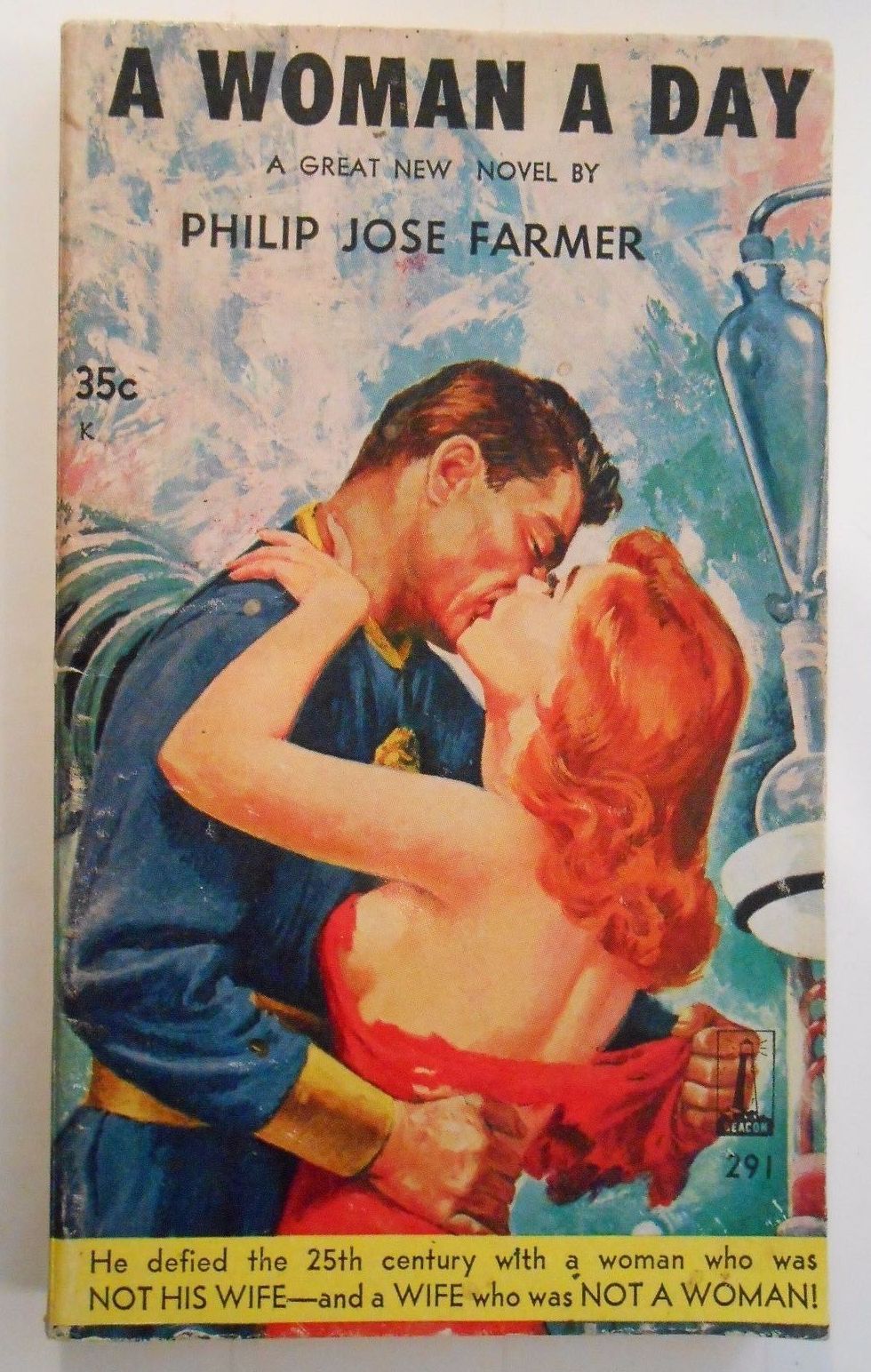 Click for larger image
Alice Comments: … a woman who was not his wife who was not a woman who was not his wife who was not a woman who was not his wife who was not …
Published 1960
You might remember this from here.
Tagged with: Beacon Books • chemistry • damsel • dude • Gerald McConnel • kissy face • Philip José Farmer • R-r-r-r-rip • separatory funnel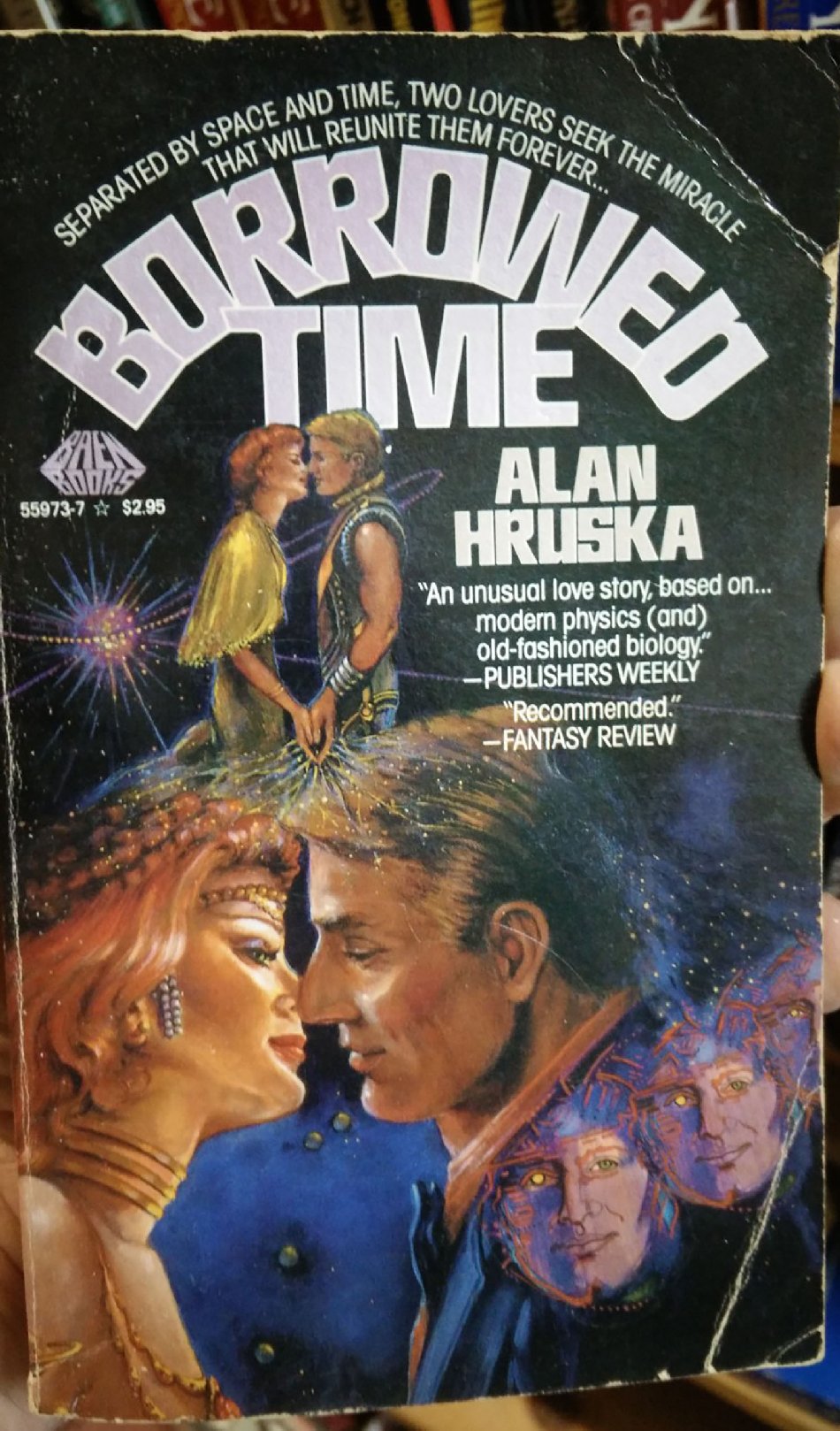 Click for larger image
This guy just dropped a steaming load of bad covers on GSS Admin, so the boss told me to make this "JuanPaul Week". Register your complaints using the handy "submit" button above. Plus, send in at least four high-quality losers and next week may be all yours! Enjoy! — Tag
JuanPaul Comments: Try pronouncing the author's last name with a thick and exaggerated Russian accent. It's good fun.
Published 1985
Tagged with: Alan Hruska • Baen Books • damsel • dude • floating face • font problems • Jael • kissy face • sexytime • space