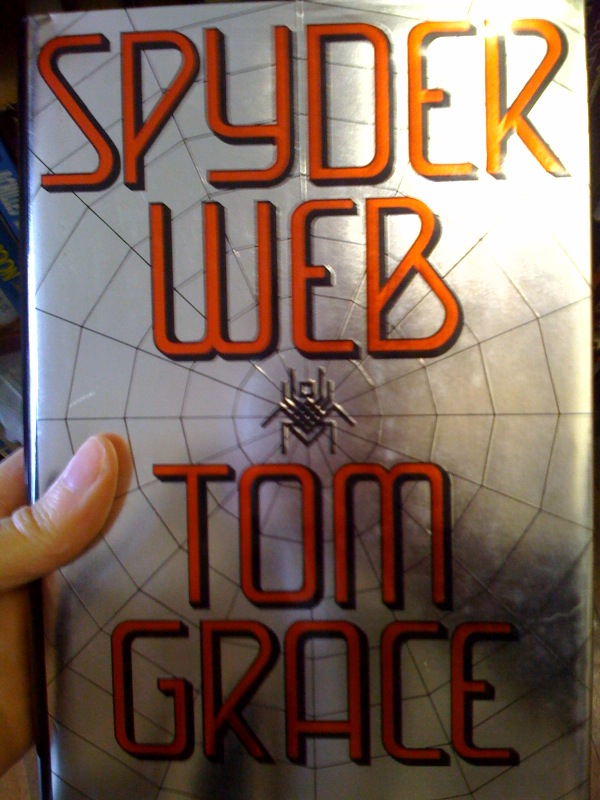 Click for full image
Shiinnnny so shiny……. Yea that's exactly what I want people to say when they look at the cover. I want silver, a black web, and a little spyder… sorry I mean spider… but you see what I was doing there… right?
Thanks to Graeme!
Tagged with: shiny • shiny oh so shiny • spider • Tom Grace • Warner Books • Web of Intruige!