So it's that time again for some honourable mentions. This time it's my brother's birthday so, in a strange sort of way, this is a little present to him. Don't worry, I also have a proper present for him!
I used to love these role-play books when I was a teenager. Although I am pretty sure I always kept a finger at the previous page so if my choice lead to death, I would never actually have to start over again. They kinda break our rules as they are part of a franchise but again, the covers are just amazing!
Just a big thank you to everyone who visits the site and those who have helped out! We've had people from all around the world visit us here. You've made sharing this strange hobby all the better! Enjoy!
To go deeper into dungeon turn to page 7
To use your staff of Awesomeness turn to page 10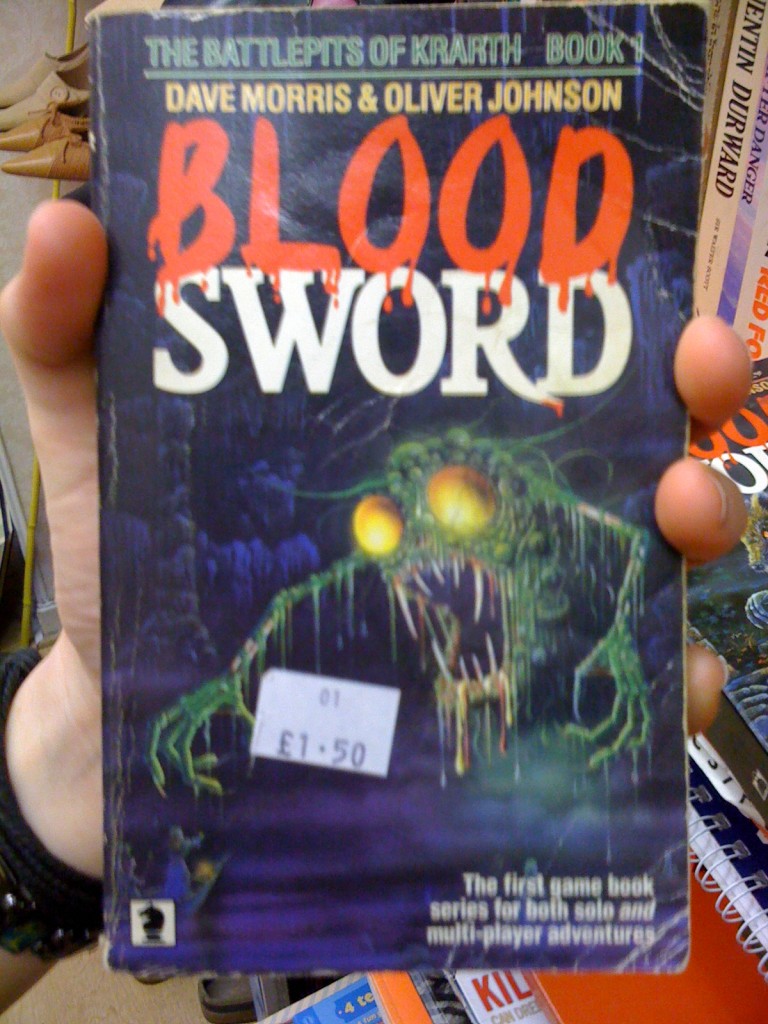 Click for full image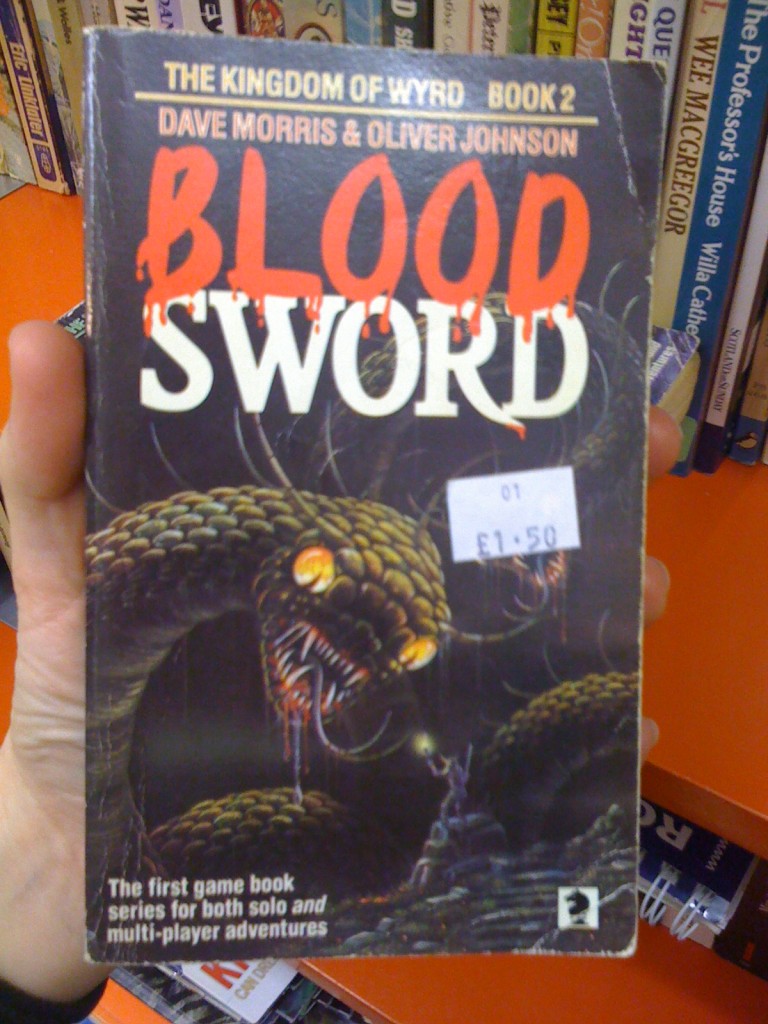 Click for full image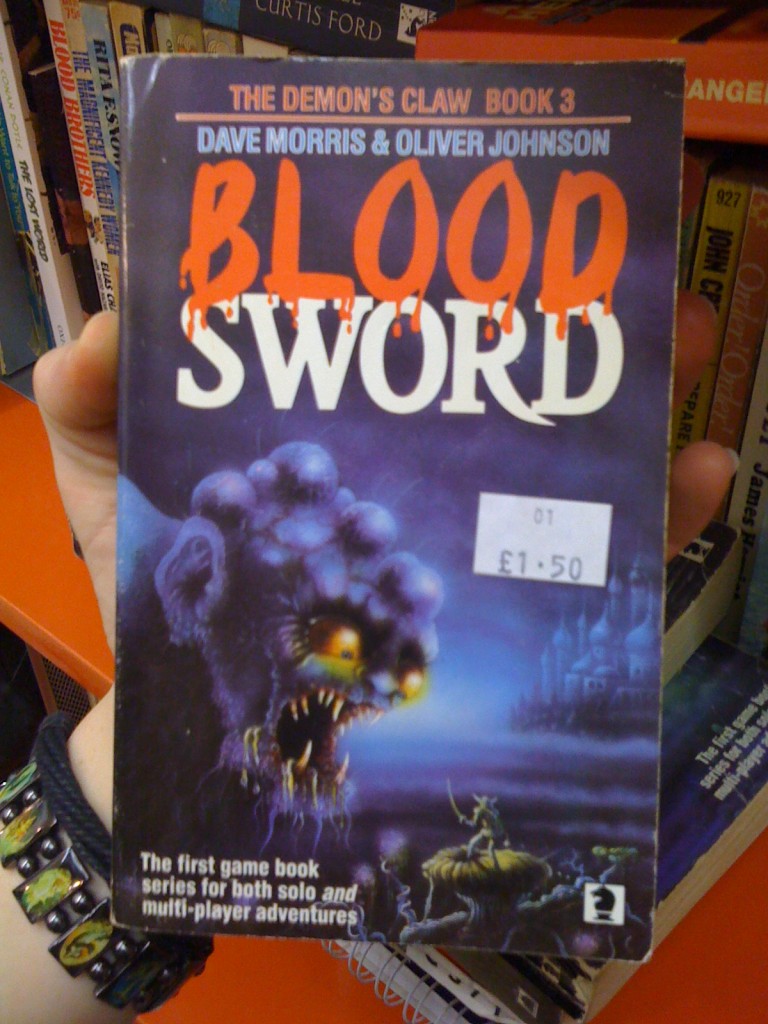 Click for full image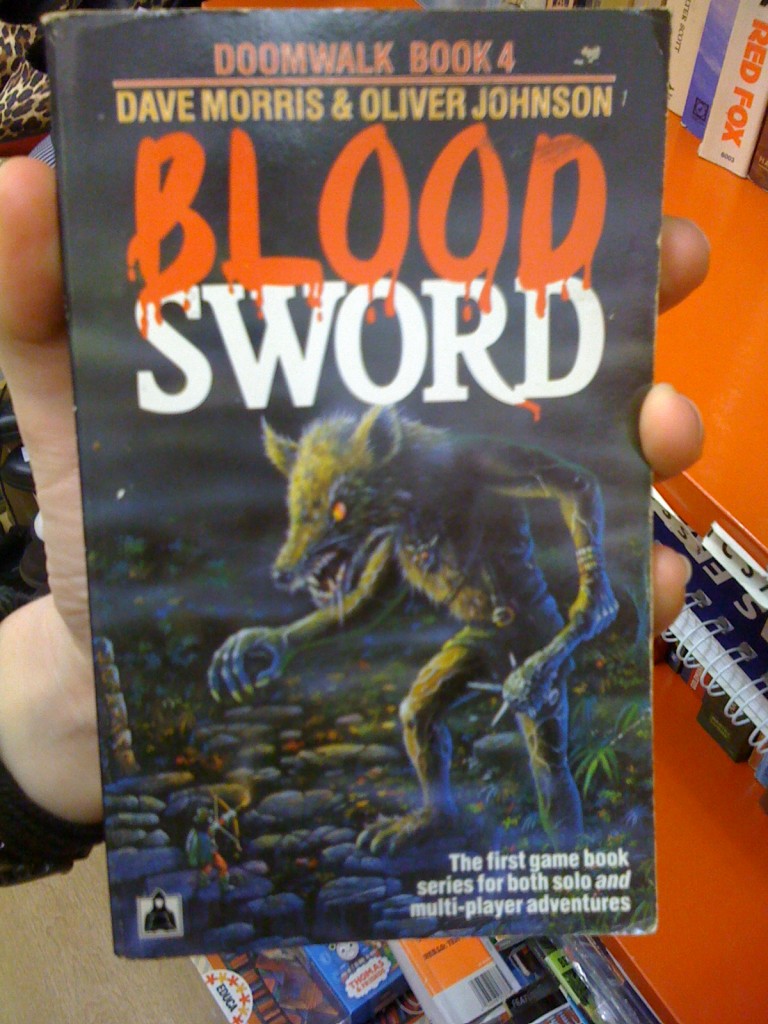 Click for full image
Tagged with: adventure • archery weapons • bladed weapons • Blood Sword series • blunt weapons • Dave Morris • Honourable Mentions • longbow • monsters • Oliver Johnson • roleplay • sword